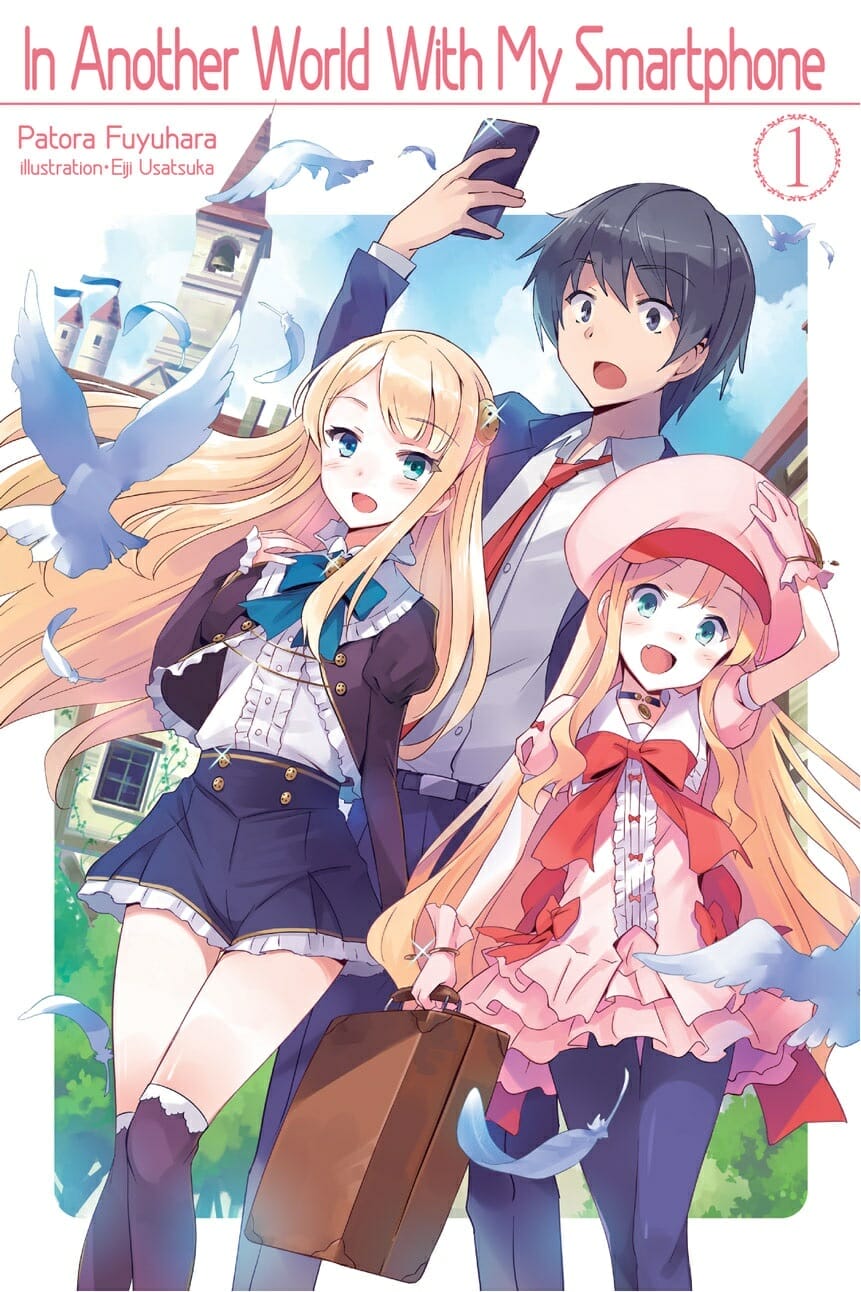 It looks like this club has a shiny new printing press!
Earlier today, J-Novel Club announced that they will start producing and selling their own physical books. The Publisher will partner with Ingram Publisher Services, LLC who will handles sales and distribution of their physical titles across the United States and Canada.
J-Novel Club also revealed that their first print title will be In Another World With My Smartphone by Patora Furuhara and illustrator Eiji Usatsuka.
In Another World With My Smartphone is currently published by Hobby Japan under their HJ Novels imprint. The series launched in May 2015, and spans thirteen volumes to date. The most recent book hit stores on June 22.
The series spawned an anime adaptation, which aired in the Summer 2017 broadcast season. Yuji Yanase (Himegoto, Onsen Yōsei Hakone-chan) directed the series at Production Reed, with the team of Toshihide Masutate (Elf Princess Rane, Papillon Rose), Masahiro Sekuguchi, and Miyako Nishida (Rainbow Days) providing character designs. Natsuko Takahashi (My Love Story!!, Long Riders!) was in charge of series composition.
J-Novel describes the series as:
After a freak accident involving some lightning winds up zapping him dead, 15-year-old Mochizuki Touya wakes up to find himself face-to-face with God. "I am afraid to say that I have made a bit of a blunder…" laments the old coot. But all is not lost! God says that he can reincarnate Touya into a world of fantasy, and as a bonus, he gets to bring his smartphone along with! So begins Touya's adventure in a new, anachronistic pseudo-medieval world. Friends! Laughs! Tears! Inexplicable Deus ex Machina! He sets off on a journey full of wonder as he absentmindedly travels from place to place, following whatever goal catches his fancy. The curtains lift on an epic tale of swords, sorcery, and smartphone apps!
Source: J-Novel Club (Press Release)