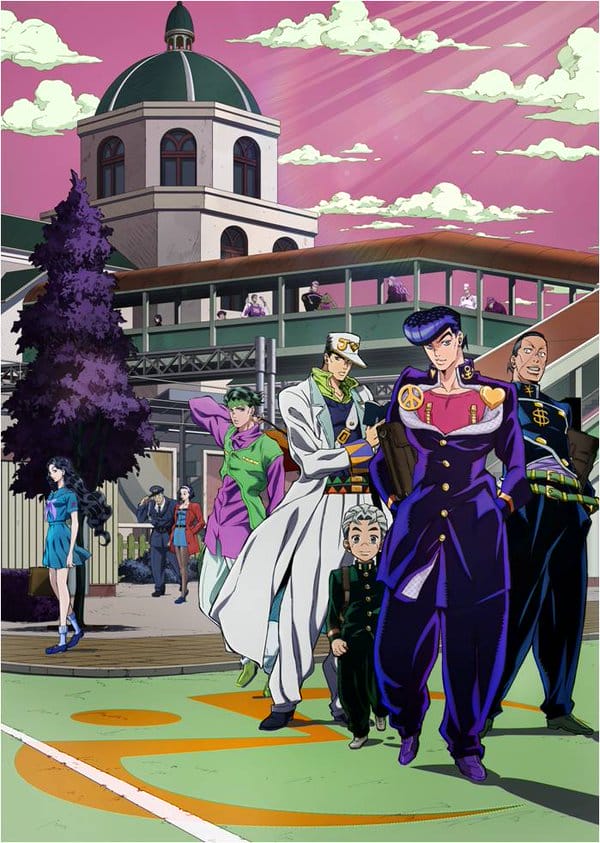 Soon, a new breed of stand-using hero will rise up to defend Toonami fans everywhere.
On July 6, Viz Media announced that the JoJo's Bizarre Adventure: Diamond is Unbreakable anime will air on Adult Swim's Toonami block. The series will kick off on August 16, though a specific time slot has yet to be announced.
Jojo's Bizarre Adventure – Diamond is Unbreakable adapts volumes 29 – 46 of Hirohiko Araki's ongoing Jojo's Bizarre Adventure manga. Naokatsu Tsuda returned to helm the series at David Production, with Terumi Nishii (Penguindrum, Servant × Service) providing character designs. Yasuko Kobayashi was in charge of series composition.
Crunchyroll streamed Jojo's Bizarre Adventure – Diamond is Unbreakable as it aired in Japan. They describe the show as:
It has been 11 years since the defeat of the Joestar's arch nemesis, Dio. In 1999, Jotaro Kujo went to Morioh in S City in M Prefecture, Japan, to find his grandfather, Joseph Joestar's secret child, Josuke Higashikata. However, Josuke had the same ability as Jotaro, the Stand. And as though Jotaro was summoning them, a new group of Stand Users start to make their moves. There's something in this town… Josuke rises up to save Morioh, his hometown that he grew up in.
Source: Twitter (VIZMedia)