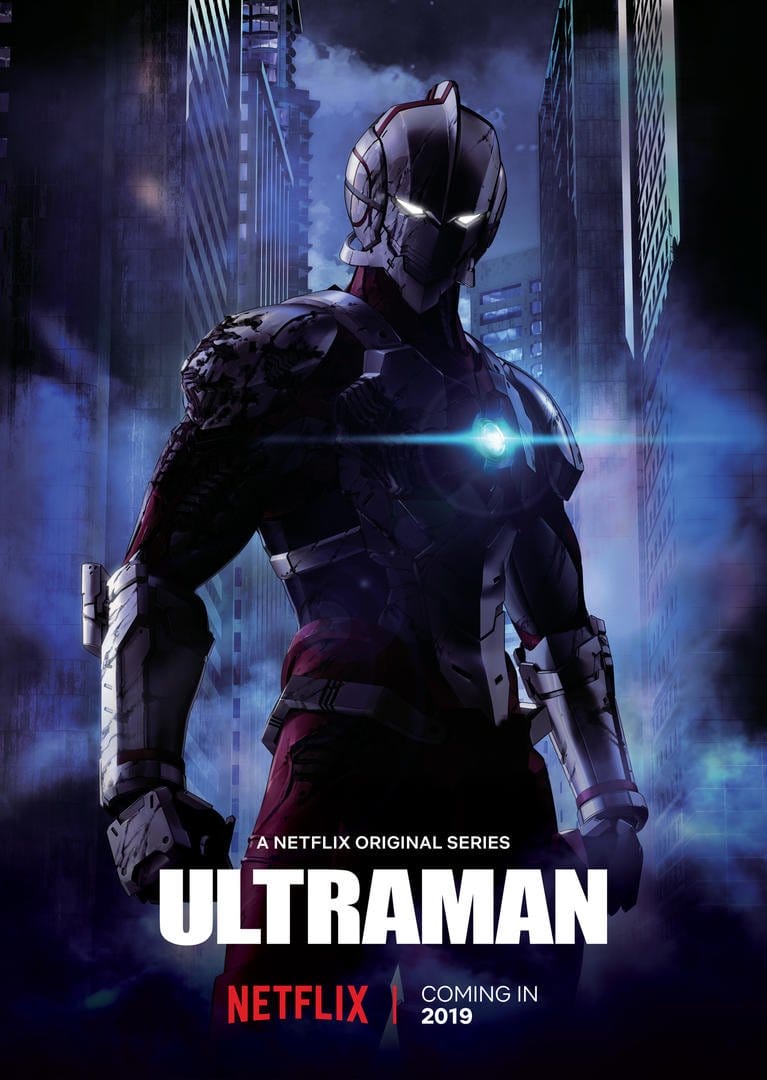 It looks like Netflix is unleashing a Specium Ray on the greater anime fandom!
On July 5, Netflix announced that they will stream the Ultraman anime on their digital platform. The series is slated to stream worldwide as a Netflix Original in 2019.
Kenji Kamiyama (Eden of the East, Ghost in the Shell: Stand Alone Complex) and Shinji Aramaki (Appleseed, Metal Skin Panic MADOX-01) will direct the project at studios Production I.G. and Sola Digital.
Netflix describes the series as:
An action drama centered around a man possessing the spirit and DNA of the legendary hero "Ultraman" as he wears a metallic ultra suit and fights against evil.
The Ultraman anime was first announced in November 2017. The title will adapt the ongoing manga by Eiichi Shimizu and Tomohiro Shimoguchi.
Ultraman launched in the pages of Monthly Hero's in October 2011. The ongoing title currently spans nine collected volumes, with the most recent shipping to stores on July 5.
Viz Media currently holds the rights to the Ultraman manga in the west, which they describe as:
Decades ago, a being known as the Giant of Light joined Shin Hayata of the Scientific Special Search Party to save Earth from an invasion of terrifying monsters known as Kaiju. Now, many years later, those dark days are fading into memory, and the world is at peace. But in the shadows a new threat is growing, a danger that can only be faced by a new kind of hero – a new kind of Ultraman…

Shinjiro is an ordinary teenager, but his father is the legendary Shin Hayata. When he learns that his father passed on the "Ultraman Factor" to him, and that he possesses incredible powers, nothing will ever be the same again.
Shimizu and Shimoguchi are best-known for their work on the Linebarrels of Iron manga, which ran in Akita Shoten's Champion Red magazine from 2005 through 2015. The series spans twenty-five collected volumes, and received a 2008 anime adaptation by Gonzo.
Source: Netflix (Email Communication)