This legendary J-Rock group will add one more stop to their US tour.
Earlier today, Adult Swim announced that The Pillows will perform at Comic-Con International. The group will host a show during the "Toonami Pre-flight" panel, which will be held on July 21, from 7:15 – 9:15PM PDT.
The group is kicking off their United States tour tonight. The band will perform six shows in all, with the list of cities as follows:
7/10/2018: Boston, MA
7/12/2018: New York, NY
7/15/2018: Seattle, WA
7/16/2018: Portland OR
7/18/2018: San Francisco, CA
7/19/2018: Los Angeles, CA
The Pillows are a Japanese alternative rock group, which originally formed in 1989. Through their 30-year history, the group has released 21 studio albums and over 35 singles. The group is best known outside of Japan for writing and performing the soundtrack to landmark OVA FLCL.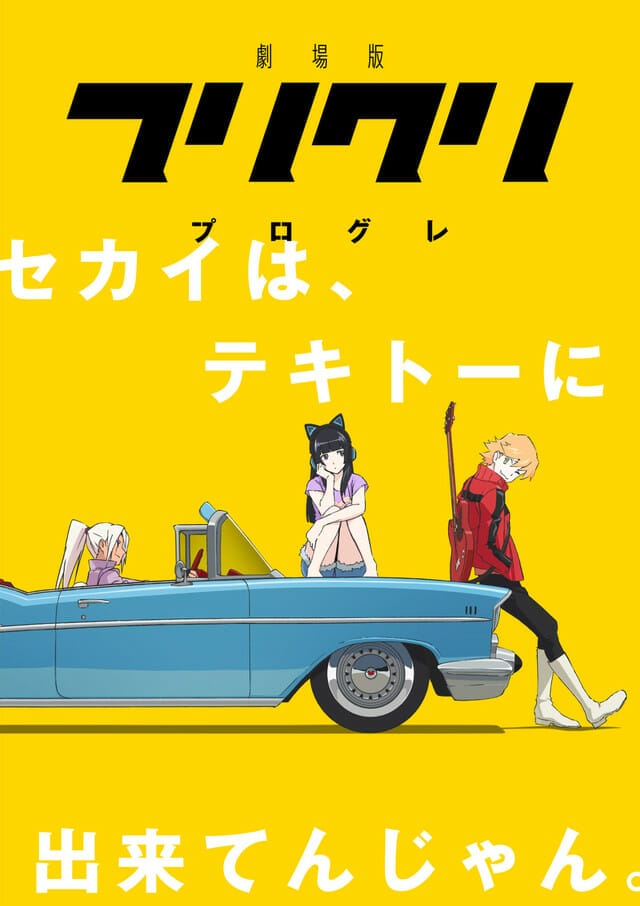 The Pillows is also scoring the soundtracks to FLCL: Progressive and FLCL: Alternative, which will hit Adult Swim this year. FLCL: Alternative will launch on the Toonami block on June 2, at midnight. The six-episode series will receive a theatrical run in Japan, hitting theaters on September 29.
Kazuya Tsurumaki (FLCL, Gunbuster) is supervising the project, with Katsuyuki Motohiro (Psycho-Pass, Atom The Beginning) working at Chief Director at Production I.G. Chikashi Kubota (One-Punch Man, Corpse Princess) is in charge of character designs for the project, while Hideto Iwai writes the scripts.
Adult Swim describes the FLCL: Progressive as:
FLCL: Progressive tells the story of 14-year-old Hidomi, her classmate Ide, and two otherworldly beings, "Jinyu" and "Haruha Raharu," who are determined to unlock their hidden potential. Mixed up in this is an all-powerful force known as "ATOMSK," a gorgeous vintage car… and a certain Vespa Scooter.
Sources: Adult Swim, Facebook (Adult Swim)