The night is short, but the hour is young.
On July 14, Fathom Events and GKIDS started streaming an English trailer for Night Is Short, Walk On Girl. The 30-second trailer confirms the film's August theatrical run.
The trailer is an alternate cut from the teaser that hit the web on June 28. The promo is purely instrumental, with no dialogue. The first teaser can be seen below.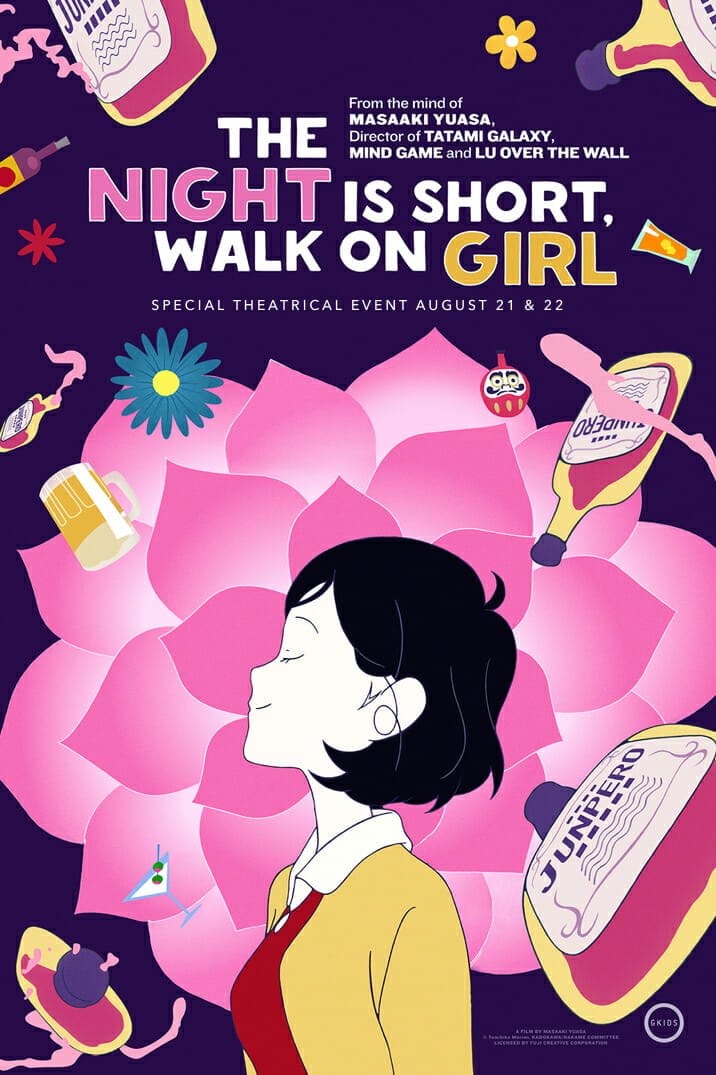 Night Is Short, Walk On Girl hits North American theaters on August 21 – 22. The feature will include a director's interview featurette. Tickets are available for purchase via GKIDS' website.
Night is Short, Walk on Girl is based on Tomihiko Morimi's novel of the same name. Yuasa directed the feature at Science Saru, with Yusuke Nakamura (Tatami Galaxy) providing character designs. Makoto Ueda wrote the film's script. Asian Kung-Fu Generation performed the film's theme song.
The main staffers previously collaborated on 2010 series The Tatami Galaxy. Yusuke Nakamura also designed the cover for the Night is Short, Walk on Girl novel.
Night Is Short, Walk on Girl won Best Animated Feature at the 41st Ottawa International Animation Festival (2017).
Source: Twitter (GKIDSFilms)