The sea beckons for these young adventurers.
Earlier today, an official website opened to announce that Daisuke Igarashi's Kaijū no Kodomo (Children of the Sea) will get an anime film by Studio 4°C. A logo for the project was revealed, which you can check out below.
Daisuke Igarashi's Children of the Sea manga launched in the pages of Shogakukan's Ikki magazine in 2006. The series, which spans five compiled volumes, ran through 2012.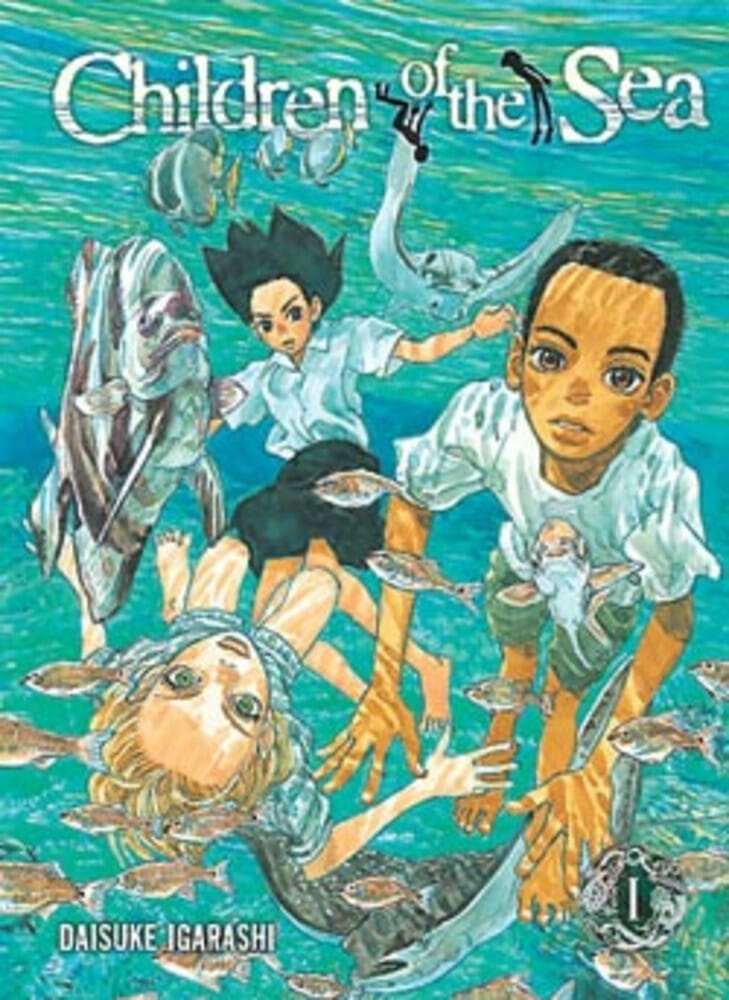 Viz Media currently holds the rights to Children of the Sea, which they describe as:
When Ruka was younger, she saw a ghost in the water at the aquarium where her dad works. Now she feels drawn toward the aquarium and the two mysterious boys she meets there, Umi and Sora. They were raised by dugongs and hear the same strange calls from the sea as she does.

Ruka's dad and the other adults who work at the aquarium are only distantly aware of what the children are experiencing as they get caught up in the mystery of the worldwide disappearance of the oceans' fish.
Source: Comic Natalie