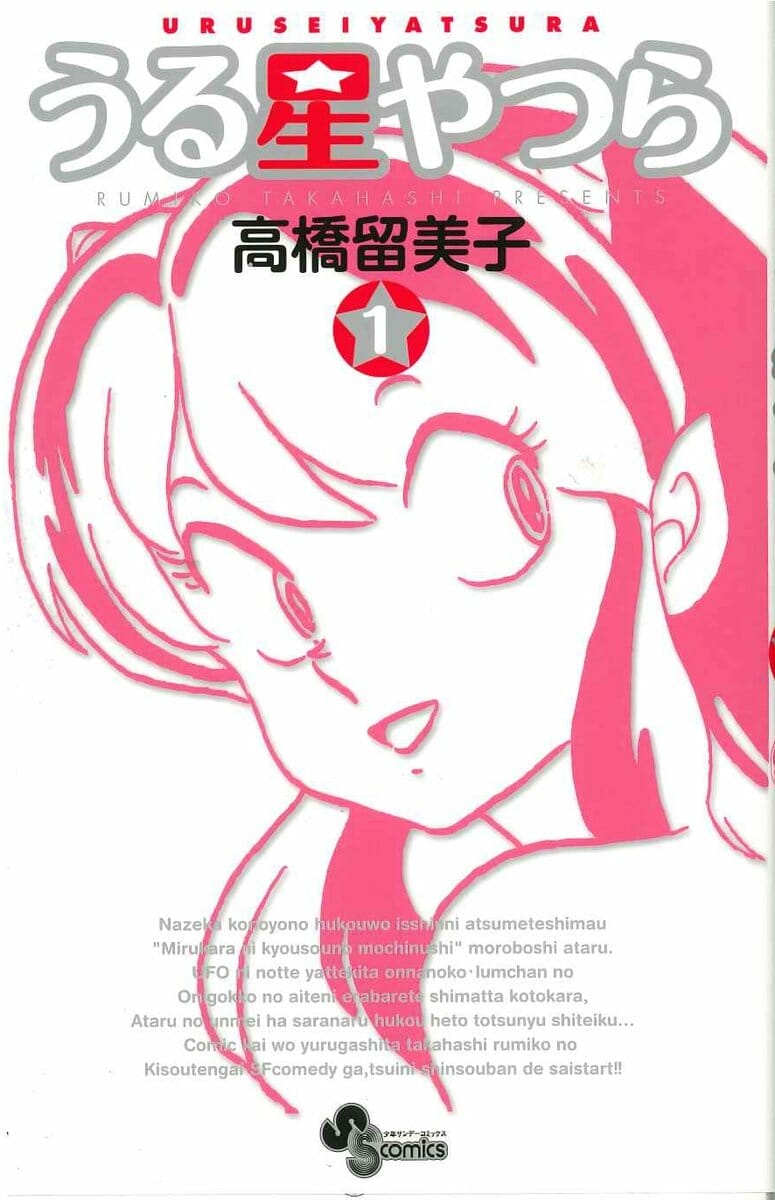 Viz to Restart Publishing of Urusei Yatsura Manga in in 2019
Finally, this long-lost classic will return to store shelves!
Earlier today, Viz Media announced that they will restart publication of Rumiko Takahashi's Urusei Yatsura manga. Viz will start shipping the title in "2-in-1" omnibus editions starting in Spring 2019.
Urusei Yatsura is Rumiko Takahashi's first long-running serial. The title launched in Shogakukan's Weekly Shonen Sunday magazine in 1978, and ran through 1987. A total of 366 chapters were published, which were compiled in 34 volumes.
Viz Media originally began releasing the title in North America in June 1995. The company shipped eight volumes of the manga, plus the "Lum Urusei Yatsura: Perfect Collection" before ceasing publication in 1999.
The series received a 195-episode anime TV series in 1981, which was directed by Mamoru Oshii (Ghost in the Shell, Patlabor) and Kazuo Yamazaki (Maison Ikkoku, Five Star Stories) at studios Pierrot (Episodes 1 – 127) and Deen (Episodes 128 – 196). Akemi Takada (Patlabor, Fancy Lala) provided character designs.
The series spawned six feature films, including the acclaimed Urusei Yatsura 2: Beautiful Dreamer that hit theaters in 1984.
AnimEigo released Urusei Yatsura, as well as most of the movies on VHS and DVD in North America. Central Park Media originally released Beautiful Dreamer in North America, though the license has since been rescued by Discotek Media.
Source: Twitter (VIZMedia)