It looks like we have a few new people getting this Eva out of the gate.
Earlier today, the official Studio Khara Twitter account updated with fourteen staff members for upcoming film Shin Evangelion Gekijōban:|| (Evangelion: 3.0 + 1.0). We break the details down below:
Staff
The following members will join the crew:
Key Animation: Syūichi Iseki
In-Between Animation: Studio Khara
Color Setting: Kazuko Kikuchi (Wish)
Background Art: Tatsuya Kushida (Deho Gallary)
CGI Modeling Director: Manabu Kobayashi
CGI Animation Director: Yusuke Matsui
CGI Technical Director: Takashi Suzuki
Rigging: Tsubasa Takabe
CGI Animation: Masanori Iwasato
CGI Animation: Ryōichi Nakama
Photography: Nanae Hirabayashi
Photography: Hiroaki Yabe
Photography: Toyonori Yamada
Monitor Graphics: Hiroyasu Kobayashi
Concept Art
Several pieces for EVA-08 were revealed, including 3D Model and two 2D concept sketches: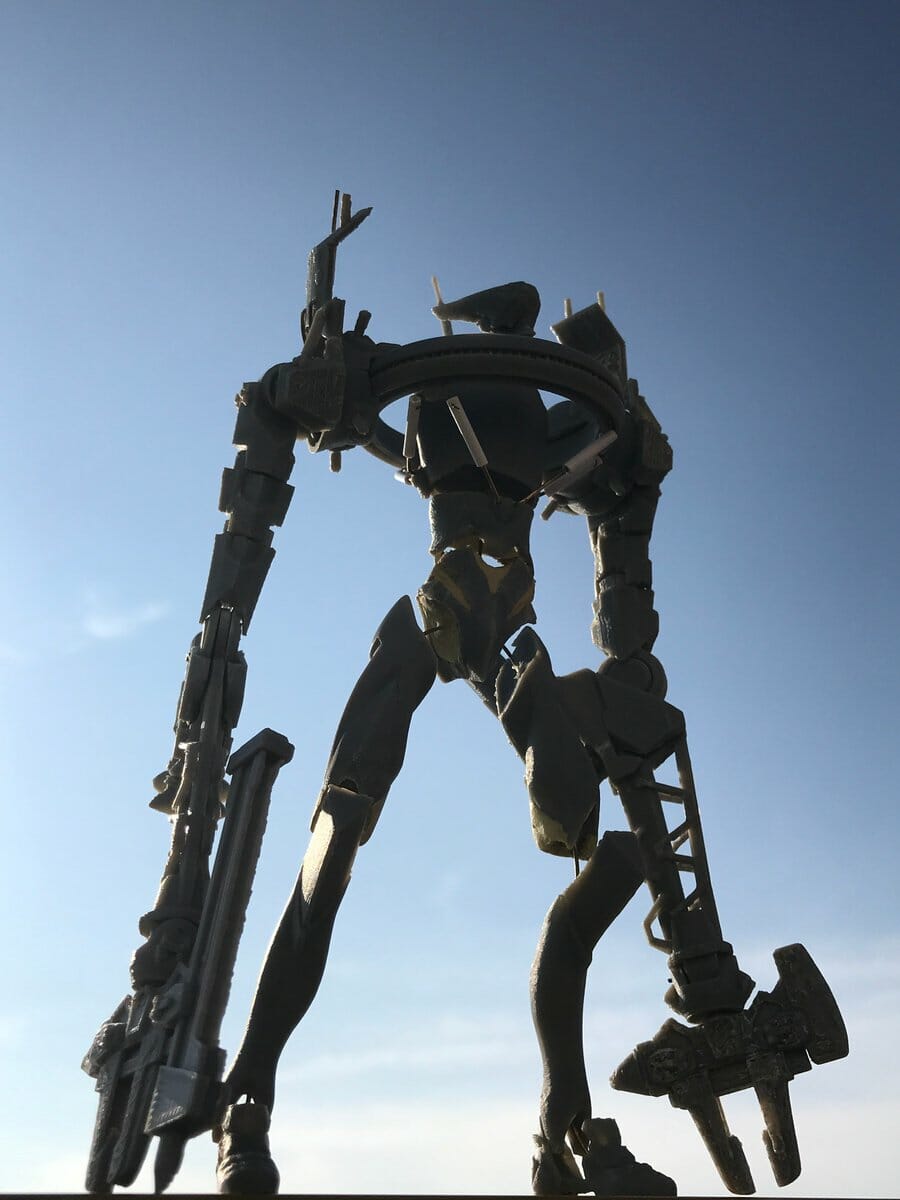 In addition, the account posted several production sketches of Mari Illustrious Makinami, which were used as part of the production process for the teaser trailer.
Shin Evangelion Gekijōban:|| hits theaters in 2020. A short teaser trailer is being shown prior to screenings of Mamoru Hosoda's Mirai of the Future (Mirai no Mirai).
In May, we reported that Studio Khara was looking to hire staffers for the film in the following positions:
3D CGI Animatiors
Visual Effects Staff
2D Animators
Evangelion 3.0 + 1.0 was originally slated to hit Japanese theaters in 2015. The film's title was originally unveiled in 2012. At the time, it was explained that the :|| was a musical symbol to denote repetition at the end of a measure.
To date, three films have been produced in the Rebuild of Evangelion line:
Evangelion 1.0: You Are [Not] Alone (2007)
Evangelion 2.0: You Can [Not] Advance (2009)
Evangelion 3.0: You Can [Not] Redo (2012)
Funimation currently holds the domestic rights to all three features. The company released Evangelion 3.0 on Blu-Ray in North America in 2016. The Blu-Ray, was delayed from a planned September 2013 launch, was co-produced by Studio Khara.
Source: Hachima Kiko, Twitter (khara_inc2)