The night is short, but it feels like an eternity until Masaaki Yuasa's modern masterpiece hits North America.
Earlier today, GKIDS started streaming a new teaser trailer for Night Is Short, Walk On Girl. The two-minute subtitled promo sets the stage with a combination of character dialogue and footage.
Night Is Short, Walk On Girl hits North American theaters on August 21 – 22. The feature will include a director's interview featurette. Tickets are available for purchase via GKIDS' website.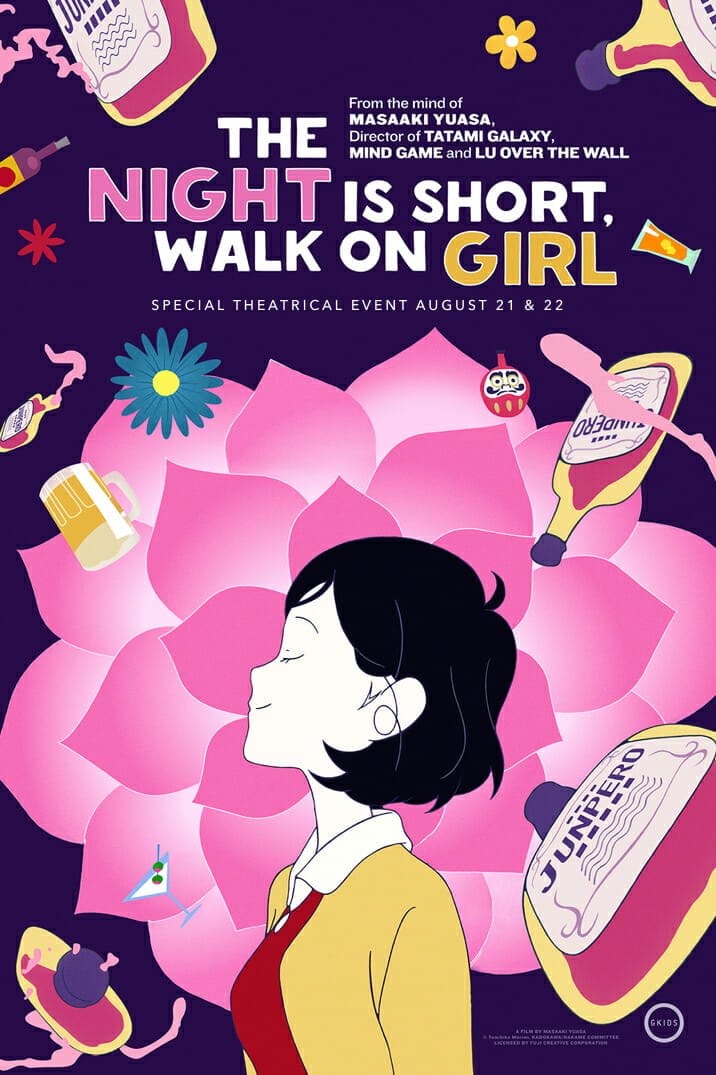 Night is Short, Walk on Girl is based on Tomihiko Morimi's novel of the same name. Yuasa directed the feature at Science Saru, with Yusuke Nakamura (Tatami Galaxy) providing character designs. Makoto Ueda wrote the film's script. Asian Kung-Fu Generation performed the film's theme song.
The main staffers previously collaborated on 2010 series The Tatami Galaxy. Yusuke Nakamura also designed the cover for the Night is Short, Walk on Girl novel.
Night Is Short, Walk on Girl won Best Animated Feature at the 41st Ottawa International Animation Festival (2017).
Source: Twitter (GKIDSFilms)