Okay, I promise I'll stop with the Superhuman Samurai Syber Squad jokes for now.
Earlier today, fans flocked to Ikebukuro's Sunshine City for the "SSSS.GRIDMAN Special Night" fan event. During the event, the SSSS.Gridman staff revealed a new key visual, several kaiju designs, eight cast members, and three staff members. We break the details down below.
Key Visual
The new image features Yūta Hibiki and Gridman standing against a green cybernetic background. The support ships, plus two other helmets can be seen in the background.
Staff
Three new cast members were confirmed:
Kaiju Design: Hiroshi Maruyama
Kaiju Design: Ichiro Itano
Kaiju Design: Shinji Nishikawa
Kaiju
Three new Kaiju designs were shown off, which we've provided below:
Cast
The following cast members will join the series:
Borar: Aoi Yūki
Hassu: Akari Kitō
Max: Katsuyuki Konishi
Mysterious Boy: Kenichi Suzumura
Namiko: Suzuko Mimori
Rikka Mama: Mayumi Shintani
Samurai Caribar: Ryousuke Takahashi
Vitt: Masaya Matsukaze
Visuals for the new characters were also shown off, which you can check out below.
SSSS.Gridman hits Japanese TV in the Fall 2017 broadcast season. At Anime Expo, Funimation announced that they picked up the rights to SSSS.Gridman, and plan to stream the title on their FunimationNow platform. Funimation is also planning a dub for the title, though no further details have been confirmed.
Akira Amemiya (Ninja Slayer, Inferno Cop) was tapped to direct the project at studios Trigger and Tsuburaya Productions. Masayuki Gotou (Maze: the Mega-Burst Space, Geisters) will design the Gridman character. Keiichi Hasegawa (Rage of Bahamut: Genesis) is in charge of series composition for the project.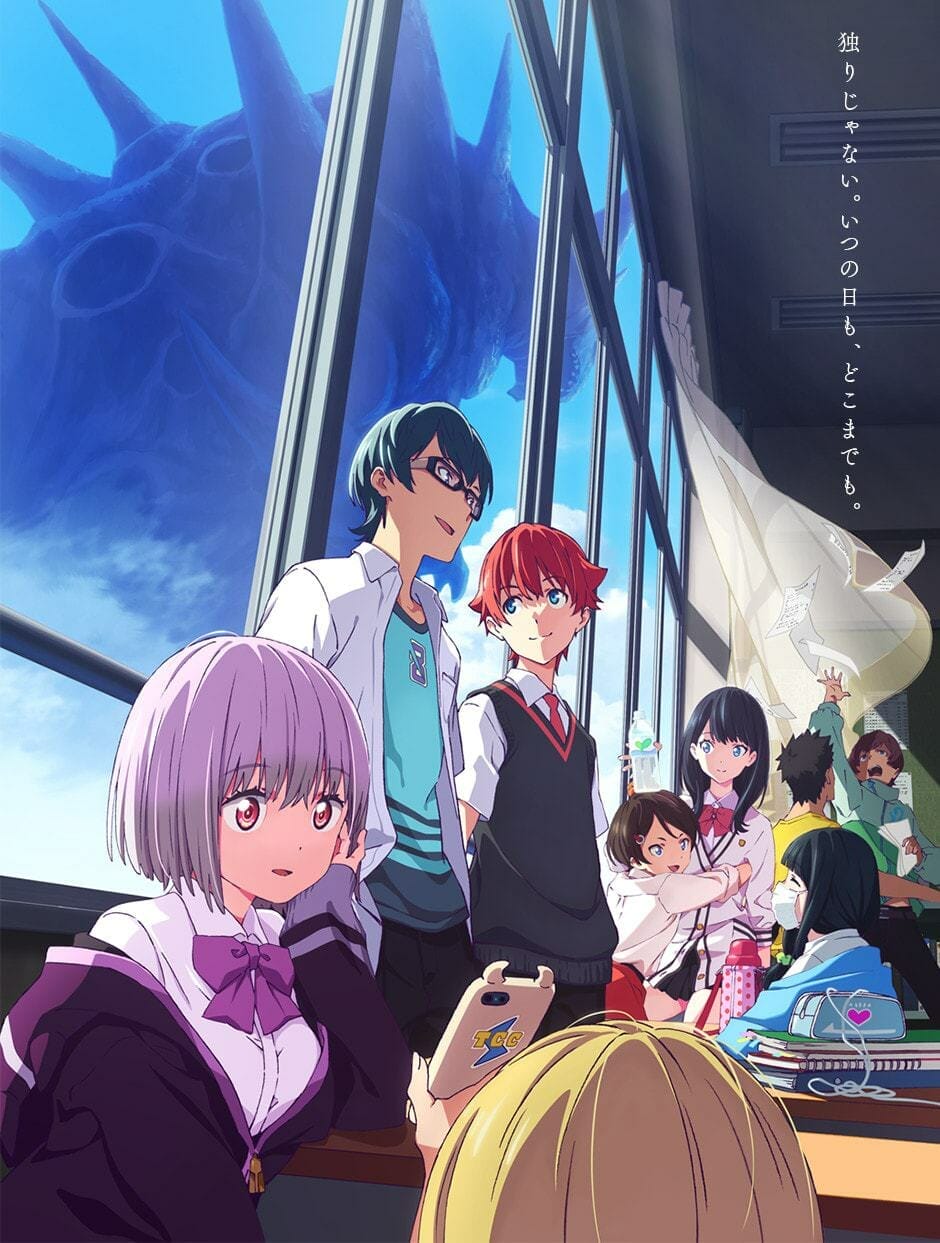 The confirmed voice cast includes:
Yūta Hibiki: Yūya Hirose
Gridman: Hikaru Midorikawa
Shō Utsumi: Sōma Saitō
Rokka Takarada: Yume Miyamoto
Akane Shinjō: Reina Ueda
Gridman.SSSS was first unveiled at Anime Expo 2017. At the event, the team stressed that the plot is unrelated to classic tokusatsu show Denkō Chōjin Gridman.
Denkō Chōjin Gridman made its début on Japanese TV in 1993. The series was adapted by DiC into Superhuman Samurai Syber Squad, which aired on western TV in 1994.
Source: Comic Natalie