Wait… that's not Kiryu. That's not Kiryu at all!
Earlier today, Production I.G. opened an official website and Twitter account to announce that they are working on an original anime TV series. The first crew members, a brief plot overview, and a teaser visual were revealed for the project, which is tentatively titled Kabuki-chō no Yatsu (The Denizens of Kabuki-chō).
We break the details down below.
Plot
The project, as the name implies, will be set in a fictionalized version of Shinjuku's Kabuki-chō district. They describe the series as:
Shinjuku ward, east side… In the heart of this chaotic city, the neon lights that blanket Kabuki-chō are expanding. As the lights shine brighter, the shadows grow darker. The curtain rises on this night stage, where bizarre murders take place! Suspense? No comedy? An indistinguishable drama is about to begin.
Visual
The image features several of the titular denizens of Kabuki-chō, including a trenchcoat-clad man front and center, several casually-dressed young adults, a suave businessman, and a stereotypical okama.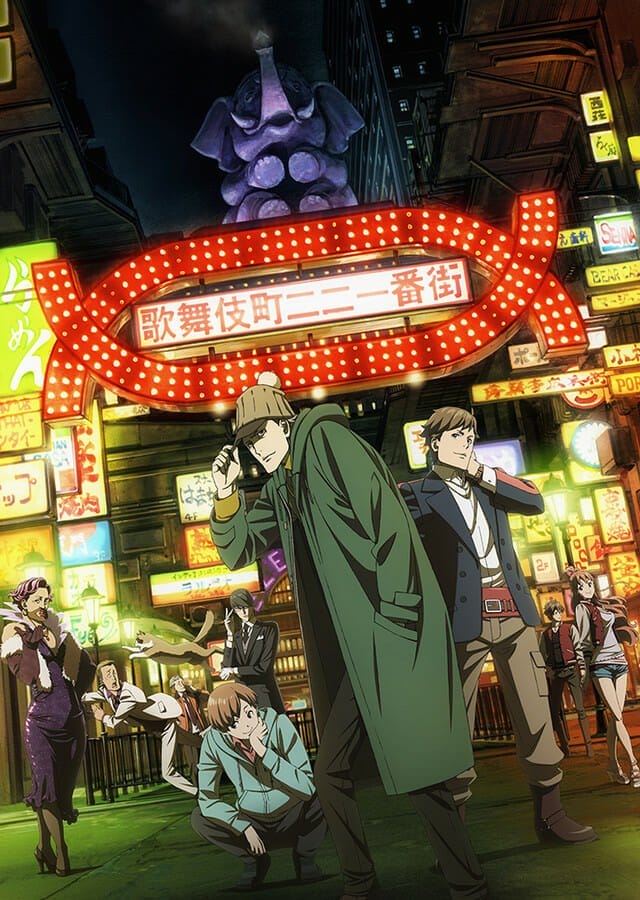 Staff
Ai Yoshimura (Blue Spring Ride, Dance with Devils) will direct the project at Production I.G., with Toshiyuki Yahagi (Joker Game, Persona 5 the Animation -The Day Breakers-) providing character designs. Taku Kishimoto (ERASED, Bunny Drop) is in charge of series composition.
Source: Comic Natalie