A cast of characters approaches! Command?
Earlier today, the official That Time I Got Reincarnated As A Slime (Tensei shitara Slime Datta Ken) anime website updated with five new cast members, as well as the show's premiere schedule. We break the details down below.
Cast
The series will add the following:
Rigurudo: Kanehira Yamamoto
Trainee: Rie Tanaka
Riguru: Haruki Ishiya
Gobuta: Asuna Tomari
Kaijin: Atsushi Ono
Visuals for the characters were also revealed, which you can check out below.
Premiere
The series will kick off on October 1. The full premiere schedule is as follows (All times JST):
Tokyo MX: 10/1/2018 at 24:00 (10/2/2018 at Midnight)
BS11: 10/1/2018 at 24:00 (10/2/2018 at Midnight)
tvk: 10/1/2018 at 25:00 (10/2/2018 at 1:00AM)
MBS: 10/2/2018 at 27:30 (10/3/2018 at 3:30AM)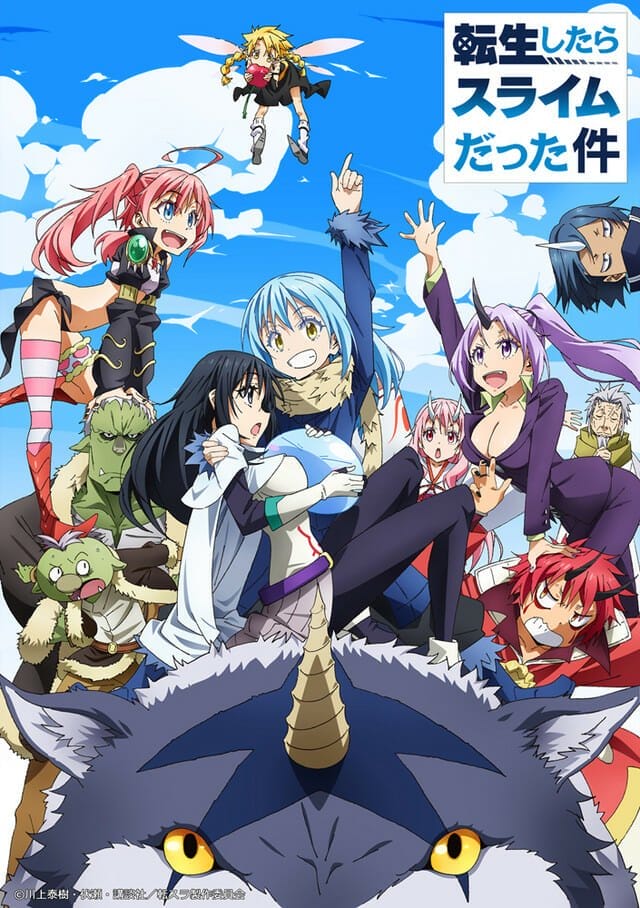 Yasuhito Kikuchi (Infinite Stratos, Macross Frontier) was tapped to direct the series at studio 8-Bit, with Atsushi Nakayama (Absolute Duo, Magical Girl Lyrical Nanoha The MOVIE 1st) serving as Series Director. Ryouma Ebata (Busou Shinki, Magical Warfare) is providing character designs for the title, while Kazuyuki Fudeyasu (Black Clover, Girls' Last Tour) takes charge of series composition.
The confirmed voice cast includes:
Rimuru: Miho Okazaki
Shizu: Yumiri Hanamori
Hakurō: Houchu Ohtsuka
Shion: M.A.O
Benimaru: Makoto Furukawa
Milim: Rina Hidaka
Shuna: Sayaka Senbongi
Sōei: Takuya Eguchi
Veldora: Tomoaki Maeno
Great Sage: Megumi Toyoguchi
A smartphone RPG based on the property is also in the works, which will be released in Japan this year.
That Time I Got Reincarnated as a Slime made its debut as a series of novels, which were published on the Shōsetsuka ni Narō ("Let's Become a Novelist") website. The series was acquired by Micro Magazine, who published the books with illustrations by artist Mitz Vah. The novels are still being written, with the ninth volume slated to hit stores on September 28.
A manga adaptation by Fuse and illustrator Taiki Kawakami launched in Kodansha's Monthly Shōnen Sirius in 2015. The series currently spans six collected volumes. Kodansha Comics USA currently holds the domestic rights to the manga.
Yen Press currently holds the rights to the That Time I Got Reincarnated As A Slime light novels. They describe the series as:
Lonely thirty-seven-year-old Satoru Mikami is stuck in a dead-end job, unhappy with his mundane life, but after dying at the hands of a robber, he awakens to a fresh start in a fantasy realm…as a slime monster! As he acclimates to his goopy new existence, his exploits with the other monsters set off a chain of events that will change his new world forever!
Source: Comic Natalie