Happy Sunday, everyone, and welcome to an all-new AniWeekly! It's been an especially exciting time in the industry this week, as we saw Crunchyroll parent Ellation start to branch out. With an all-new studios, aptly titled "Ellation Studios", the publisher has made the leap from influencer and provider to producer. Women in Animation president Margaret Dean will helm the facility, which includes facilities in Burbank, CA and Tokyo.
So, with that, we'd like to say "best of luck" to the Ellation crew!
Now then, let's get to your weekly dose of all things nerdy.
In the News
High guardian ventures. As we mentioned in the intro, Ellation opened their all-new production outfit, Ellation Studios. The studio's first project is High Guardian Spice, an original project from Raye Rodriguez which tells a coming of age tale of four girls in a fantasy world.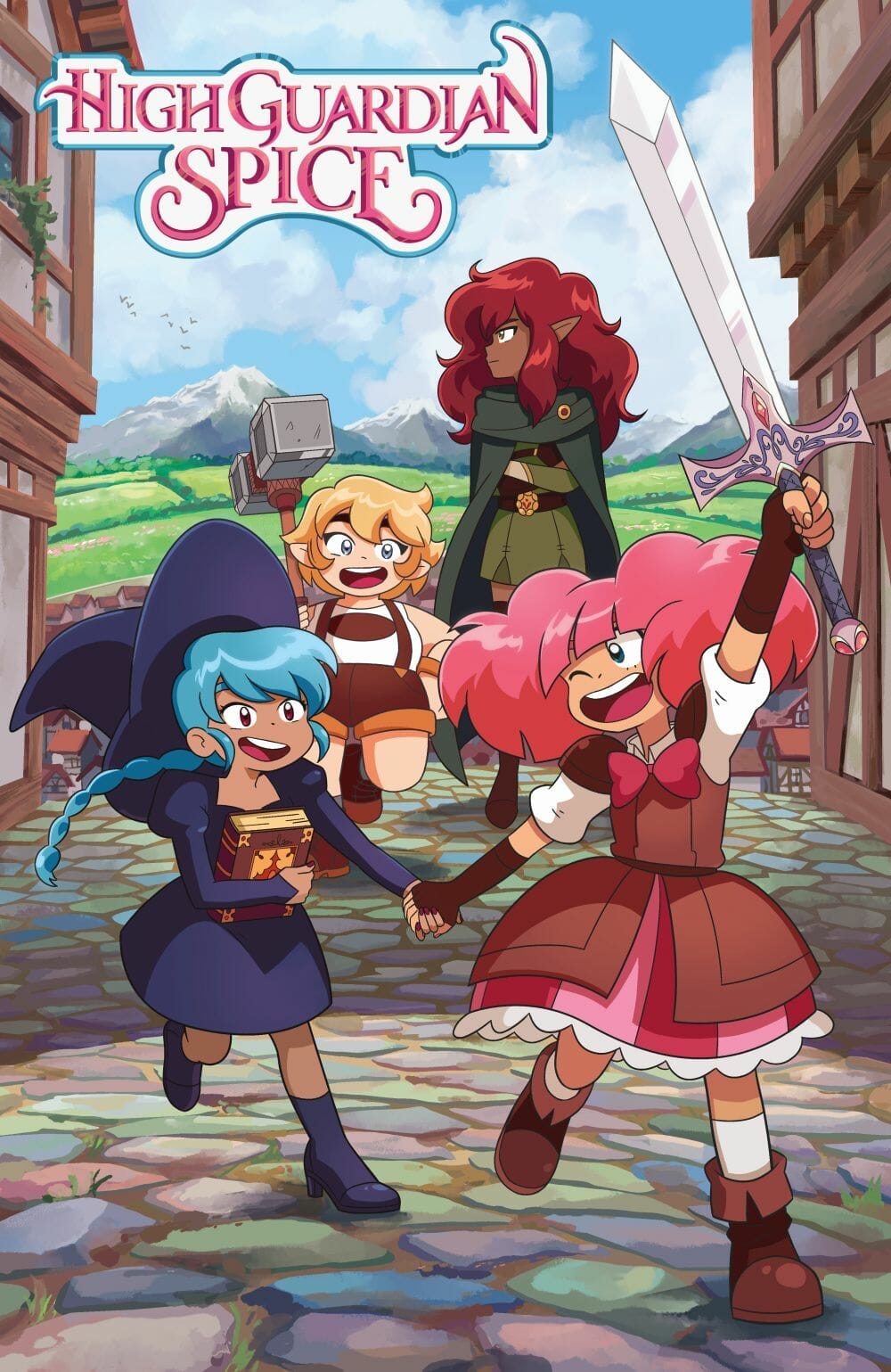 You've got to know when to hold 'em. We got our first details on the Kakegurui anime's second season's cast and crew members. The show will see the core voice cast return, in addition to director Yuichiro Hayashi, character designer Manabu Akita, and writer Yasuko Kobayashi.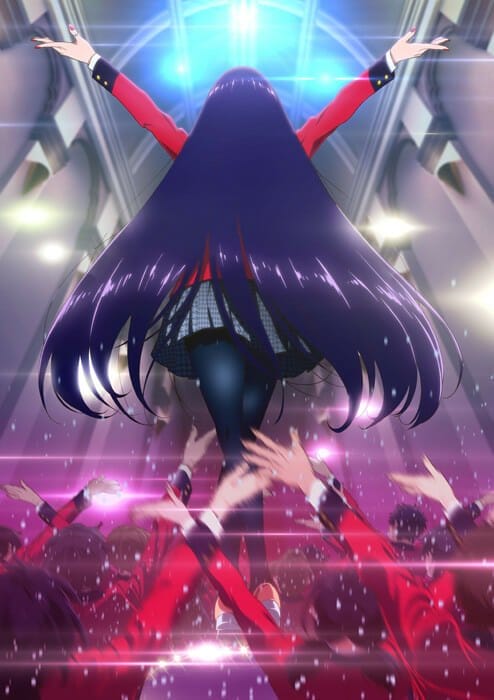 Modern-day movie magic! A new trailer for the second Haikara-san: Here Comes Miss Modern movie hit the web. The 30-second ad takes Benio to Manchuria as it cuts through clips from the upcoming feature.
They're Vikings. Not jerks. The main staff for the upcoming Vinland Saga anime was officially unveiled. Inuyashiki director Shuhei Yabuta will helm the project at Wit Studio.
They're back in a big way! It's official: Mr. Osomatsu is getting a movie! The film, titled Osomatsu-san: The Movie, will revolve around the Matsuno Brothers' high school reunion.
Ichigo is seeing red. Netflix added a page for the live-action Bleach movie to their digital platform. The site lists the project as a Netflix Original, and the company's recent confirmation of September's offerings lists the premiere for September 14.
Pretty sure this is a bad look. Kadokawa's Comic Walker app released a new chapter of Satoru Abou's [New Life+] Young Again in Another World manga on their digital platform. The chapter comes just three months after the title was pulled due to series creator MINE's highly racist Tweets were uncovered.
Take me home, Global Road… Global Road Entertainment's management held a staff meeting to inform team members that lenders have taken over the studio's domestic production and distribution divisions. As of press time, details haven't been disclosed on how this will affect production on the live-action Tiger & Bunny movie.
Catch 'em, catch 'em, gotta catch 'em all! The Pokémon Company announced that they will host a month-long marathon of the Pokémon anime series. The first nine seasons of the TV series, as well as the first eight films will stream on the TwitchPresents channel from August 27 to October 28.
She who controls the spyce controls the universe. Four new cast members were confirmed for Release the Spyce, including Saori Hayami, who will play Dolte in the show.
So many colors, this future has! P.A. Works' official English Twitter account announced that upcoming anime series Iroduku Sekai No Asukara (so many colors in the future what a wonderful world) will stream on Amazon's video platform.
The raid is over. Retailer Right Stuf reported that Sentai Filmworks' releases for Night Raid 1931 are out of print. Anime News Network confirmed with Sentai that the license to the property has expired, and that they will not reprint the title.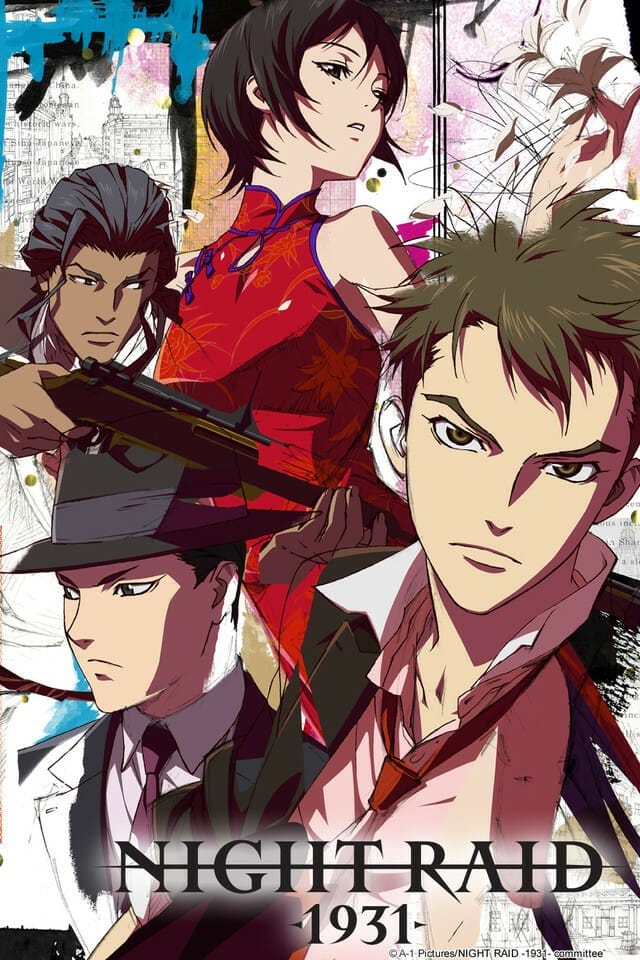 A slime approaches! Command? Five new cast members were confirmed for That Time I Got Reincarnated As A Slime. Rie Tanaka will play a Trainee in the series – no, really.
Mira-Kurumi! (Too old?) The Magical Girl Spec-Ops Asuka anime website confirmed that Akira Sekine will play Kurumi Mugen in the series.
You've gotta fight! For your right! To ah… where was I going with this? A new teaser trailer for Fairy Tail's final season hit the web. The 43-second promo cuts between fast-paced action scenes, building up to a final battle between Natsu and Zeref.
Of course we learn, darn it! The latest issue of Weekly Shonen Jump magazine announced that Taishi Tsutsui's We Never Learn manga will get an anime TV series.
Maid in Japan. Four new cast members were confirmed for the upcoming Uchi no Maid ga Uzasugiru! anime, including M.A.O, who will play Midori Ukai.
The skies, so clear and azure… During a fan event, news broke that the upcoming Fafner in the Azure: The Beyond will get a theatrical run. All episodes of the show will receive a theatrical run, with 4-D screenings being planned for the title. The series will hit Japanese theaters and TV networks in 2019.
From the AniBlogging Community
Even downsides can have upsides. Irina at I Drink and Watch Anime offered a few words on the current season, which has been anywhere from "good" to "meh", depending on who you ask. That's not necessarily a bad thing, though, as she discusses the many upsides to those lulls that pop up over the year.
The Ancient Magus' Depression. Anime Feminist published an article from ANN Managing Interest Editor Lynzee Loveridge, which takes a look at The Ancient Magus' Bride. In a personal, raw essay, Loveridge takes a look at the show's handling of depression, and relates it to her own day-to-day life, from self-loathing, to weariness, to ultimately, healing.
Weekly Fun Stuff!
In This Corner of the World is a magnificent film, that's equal parts beautiful and heart-wrenching in its depiction of World War II-era Hiroshima. In a short documentary, the team at Beyond Ghibli related the film to the Hiroshima bombing, and the ways in which this disaster has served as a reminder and a guide for Japan as a whole in the decades that followed.
The feature is part review, part analysis, part exploration of  history, that simply should be watched.
Our Patreon Lovelies
The following patrons help to keep us talking nerdy to you:
HERA'S HELPERS
Eric
Eric Lewis
Jennifer Freeman
Samantha Ferreira
Zicklepop
NERDY TALKERS
Renfamous
Jewelfox
Vadim Chirchakov
Alec Delaney
Phillip
Lauren Orsini
Cave
Lydia Rivers
Support Anime Herald on Patreon
This article is only possible thanks to our amazing Patrons. It's through their help that we're able to offer a high-quality publication that's ad-free and free to access.
Consider backing us on Patreon for as little as $1 a month, to support new content from our amazing team, and ensure that we can keep talking nerdy to you for some time to come.