Get ready to meet an all-new breed of yokai, folks.
Earlier today, the official Gegege no Kitaro anime website updated with a new key visual for the show's second season. The new image features Kitaro, Neko-musume, Rat-man, Daddy Eyebell, and Mana standing against a background emblazoned with an eyeball. behind them, profiles of several "western" yokai can be seen.
Gegege no Kitaro returns to Japanese TV on September 2. The show's first season began airing on April 1, in Fuji TV's 9:00AM time slot, replacing Dragon Ball Super.
Koji Ogawa was tapped to direct the new Gegege no Kitaro anime at Toei Animation, with Sorato Shimizu (Birdy the Mighty Decode, Arjuna) providing character designs. Hiroshi Ohnogi is in charge of series composition for the project.
Other confirmed crew members include:
Producer: Yuuta Kano
Producer: Naoko Sagawa
Producer: Daichi Nagatomi
Chief Animation Director: Sorato Shimizu
Music: Yasuharu Takanashi
Music: -yaiba-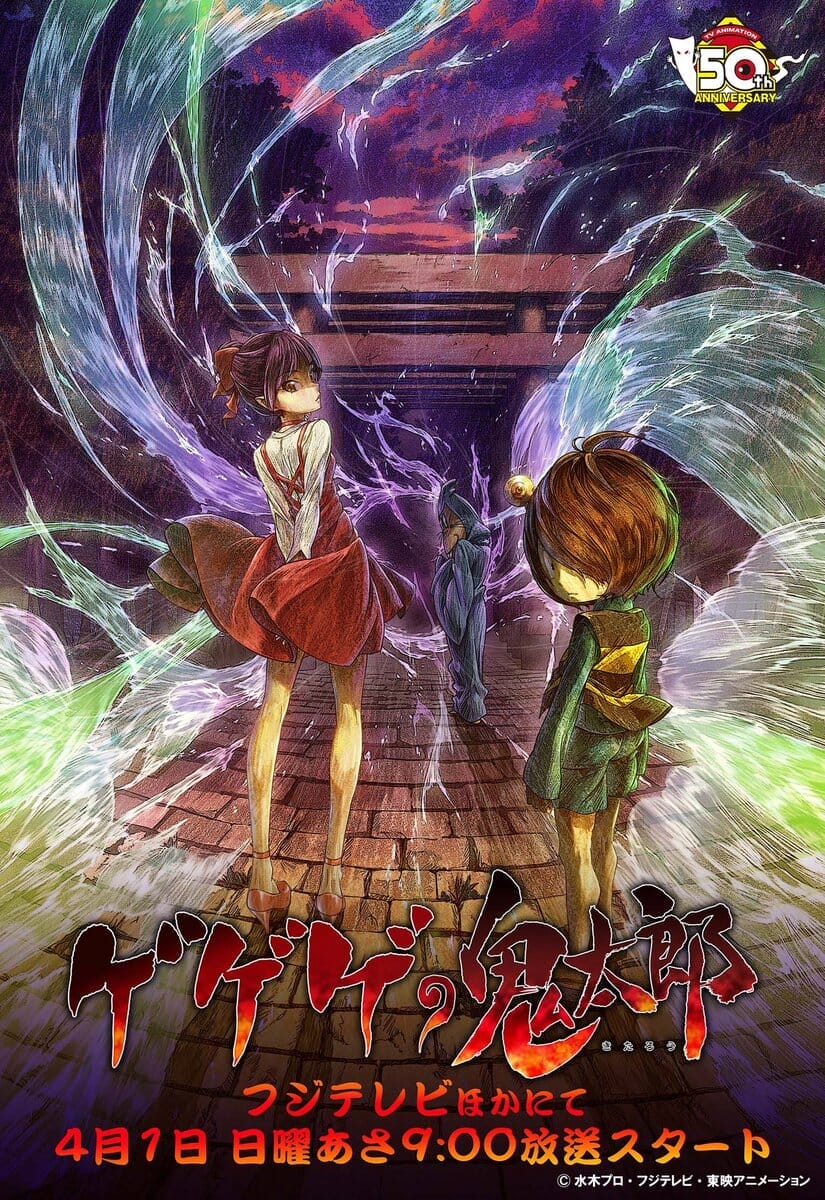 The series will star the following:
Kitarō: Miyuki Sawashiro
Medama Oyaji: Masako Nozawa
Mana Inuyama: Yukiyo Fujii
Nezumi Otoko: Toshio Furukawaas
Neko Musume: Umeka Shouji
Ittan Momen: Kappei Yamaguchi
Nurikabe: Bin Shimada
Konaki Jijii: Bin Shimada
Sunakake Baba: Mayumi Tanaka
Crunchyroll currently streams the Gegege no Kitaro anime on their digital platform. They describe it as:
Nearly twenty years into the 21st century, people have forgotten the existence of Yokai. When a number of unexplainable phenomena plague adults of the human world with confusion and chaos, thirteen-year-old Mana writes a letter to the Yokai Post in search of answers, only to be greeted by Ge Ge Ge no Kitaro…
Source: Otakomu