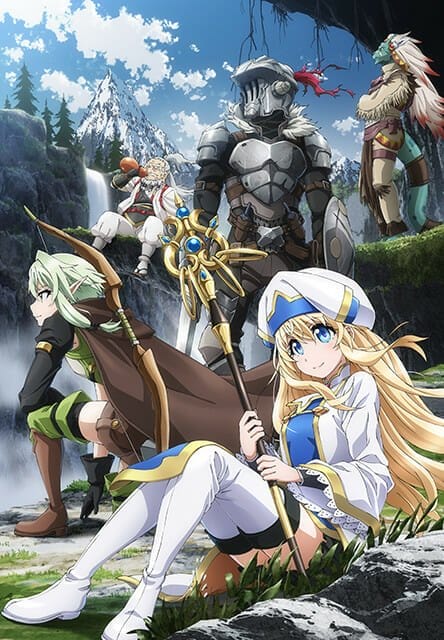 Goblins will be slayed, and a new adventure will make its way to the crunchy shores.
Earlier today, Crunchyroll announced that they will stream Goblin Slayer as part of their Fall 2018 simulcast lineup. The series will be available to subscribers in the United States, Canada, South Africa, the United Kingdom, Ireland, Scandinavia, Netherlands, Australia, New Zealand, and Latin America.
The series will hit Japanese TV this October.
Takaharu Ozaki (Girls' Last Tour, Sound of the Sky) was tapped to direct Goblin Slayer at White Fox, with Takashi Nagayoshi providing character designs. Hideyuki Kurata (Drifters, Made in Abyss) is in charge of series composition, with Yousuke Kuroda (Gundam Build Fighters, Jormungand) serving as a co-writer on the project.
Mili will perform the show's opening theme song.
The confirmed voice cast includes:
Goblin Slayer: Yuichiro Umehara
Priestess: Yui Ogura
High Elf Archer: Nao Tōyama
Cow Girl: Yuka Iguchi
Guild Girl: Maaya Uchida
Dwarf Shaman: Yūichi Nakamura
Lizard Priest: Tomokazu Sugita
Witch: Yōko Hikasa
Spearman: Yoshitsugu Matsuoka
The cast members are reprising their roles from a previously-released Drama CD.
Kumo Kagyu and illstrator Noboru Kannatsuki's Goblin Slayer novels made their debut under SB Creative's imprint in February 2016. The series currently spans seven volumes, with the eighth slated to ship to retailers on October 15.
A manga adaptation by Kōsuke Kurose launched in the pages of Square Enix's Monthly Big Gangan on May 25, 2016. The series spans four compiled volumes, with the latest hitting stores on March 13.
Yen Press currently holds the rights to both the Goblin Slayer novels and manga. They describe the title as:
A young priestess has formed her first adventuring party, but almost immediately they find themselves in distress. It's the Goblin Slayer who comes to their rescue–a man who's dedicated his life to the extermination of all goblins, by any means necessary. And when rumors of his feats begin to circulate, there's no telling who might come calling next…
Source: Crunchyroll