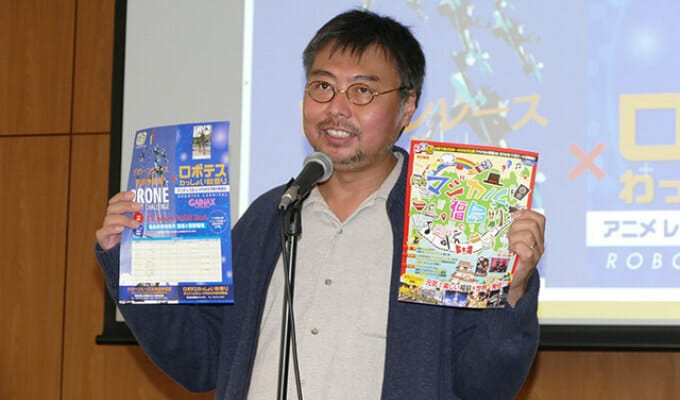 It looks like Gaina is rescuing a lot of projects today!
Earlier today, anime studio Gaina announced that they're working the Rescue Academia anime TV series. The series is currently on track for a première in 2021. The title was originally slated to air this year.
Rescue Academia will be set in Fukushima prefecture's Minamisōma city. The feature will focus on a lead who's hard on their luck, and working on rescue efforts in the region. The title aims to depict a growing relationship between the protagonist and a robot, as well as a the budding friendship of a group of children.
Gaina is producing Rescue Academia as a means of promoting Fukushima's Innovation Coast initiative, which hopes to revive the region's industry and tourism industries. The title will feature local crafts, like Ōborisōmayaki throughout.