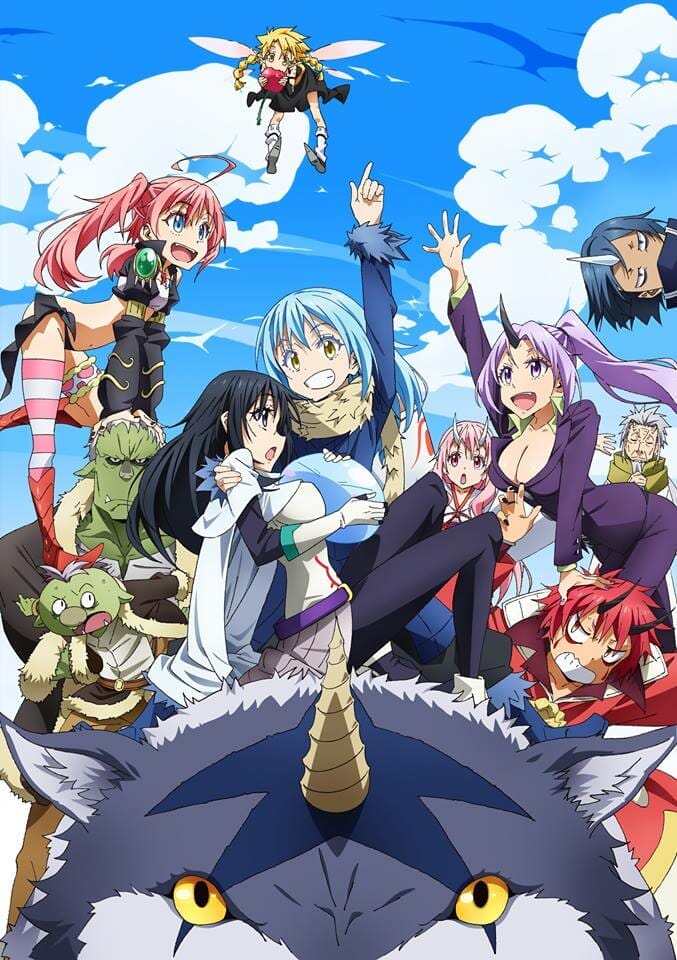 We're still a little under a month away from the Fall 2018 anime season but companies around the world are already way ahead of the game in terms of acquisitions and announcements. Case in point, Funimation took to social media yesterday to reveal their first four simuldubs of the new season: That Time I Got Reincarnated as a Slime, DOUBLE DECKER! DOUG & KIRILL, Black Clover Season 2 and Space Battleship TIRAMISU Zwei. No exact dates were revealed with the announcement but as usual, please keep checking back as the season gets closer and we'll share the info as we learn it.
Now, let's dive into these series a bit…
That Time I Got Reincarnated as a Slime – First announced back in early March 2018, this series started as a light novel which Yen Press describes as:
Lonely thirty-seven-year-old Satoru Mikami is stuck in a dead-end job, unhappy with his mundane life, but after dying at the hands of a robber, he awakens to a fresh start in a fantasy realm…as a slime monster! As he acclimates to his goopy new existence, his exploits with the other monsters set off a chain of events that will change his new world forever!
The series will be one of the first series out of the gates this coming season with an October 1 premiere date already revealed.
DOUBLE DECKER! DOUG & KIRILL – With the first episode of this series already up on Crunchyroll, anticipation for the rest of the series has been nice and high and so it's nice to see that Funimation is on the ball with this one.
Black Clover Season 2 & Space Battleship TIRAMISU Zwei – Getting into the more obvious announcements, it was pretty much guaranteed that after streaming the first seasons of both of these series that they would continue to have a home on Funimation's streaming app.
As previously mentioned, please keep your eyes peeled for premiere dates to go live here as soon as they are announced.