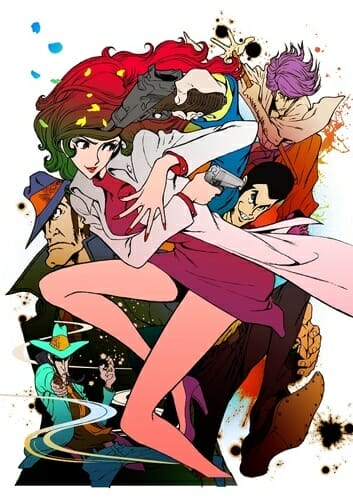 One of the greatest thieves in history is stealing her way back into the shadows.
Funimation has confirmed with Anime Herald that the company's license for Lupin the Third: The Woman Called Fujiko Mine has expired. The title has been removed from digital platforms as of press time, and no additional copies of the title will be produced.
Lupin the Third: The Woman Called Fujiko Mine aired in the Spring 2012 broadcast season. Sayo Yamamoto (Yuri!!! On ICE, Michiko & Hatchin) directed the series at Po10tial and TMS Entertainment, with Takeshi Koike (Spirit Warrior) providing character designs. Mari Okada (Black Butler, Mobile Suit Gundam: Iron-Blooded Orphans) was in charge of series composition for the project.
Funimation described the series as:
She's a thief. A killer. A saint and a scandal. She's whatever you need her to be to get the job done. After sizing you up with one sinful glance, she disarms you with a touch. You're powerless to resist. She's walking seduction, with an insatiable itch for the priceless and a fetish for mischief. She takes your breath away to get what she wants. She takes everything else just because she can. It's all in a night's work for the woman called Fujiko Mine. She's the slinky, sultry thread that holds Lupin III's crew together " and this is the heist that started it all.
Source: Funimation (Email Communication)