It's a bit later than expected, but we can say we called this one!
Earlier today, the official Pop Team Epic Twitter account announced that the series will receive a TV special on April 1, 2019. Additional details will be announced at a later date. The announcement was first made during the "Pop Cast Epic" streaming event, which was held in Japan's Chiba prefecture.
April 1, 2019 will the second anniversary of the show's announcement. A visual was also revealed, which you can check out below.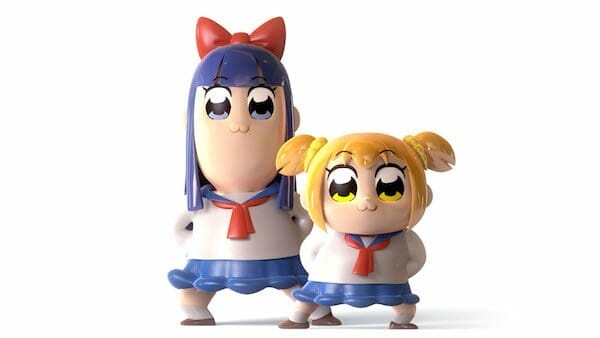 At Anime Expo, Pop Team Epic producer Kotaro Sudo spoke with us, where he hinted that he wanted to produce a special. At the time, though, King Records had yet to officially confirm the project.
Pop Team Epic aired in the Spring 2018 broadcast season. The show is currently airing on Adult Swim's Toonami block.
The series is a self-billed "shitty anime" that's based on Bkub Okawa's manga of the same name. The series, which aired in the Winter 2018 broadcast season, was directed by the team of Aoi Umeki and Jun Aoki (Oshiruko – The Summertime Mischief) at Kamikaze Douga. Aoki was also in charge of series composition duties, while Kotaro Sudo (Ajin – Demi-Human, Seitokai Yakuindomo) filled the dual role of planner and producer.
Crunchyroll, HIDIVE, Funimation, and other networks streamed the show as it aired in Japan. Sentai Filmworks currently holds the title's license.
Funimation streamed Pop Team Epic as part of their SimulDub lineup. They describe it as:
Crude, rude, and a little…cute? Get ready for the larger-than-life attitude of Popuko and Pipimi,the small and tall stars of Pop Team Epic! Based off the bizarre four-panel webcomic by Bukubu Okawa comes a comedy that'll throw you off with its out-there jokes and intense absurdity. You think you're ready for these girls? Think again, F#%**er!
Source: Otakomu