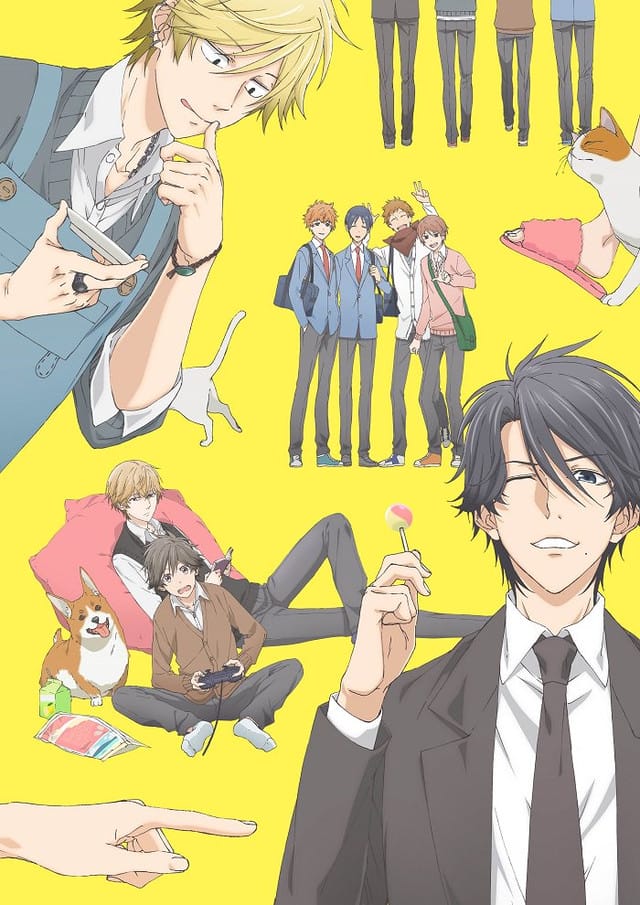 At some level, we're all holding out for a hero.
Earlier today, Sentai Filmworks revealed their English dub cast for Hitorijime My Hero. The series will star the following:
Masahiro Setagawa: Austin Tindle
Kousuke Ohshiba: David Matranga
Asaya Hasekura: Daman Mills
Kensuke Ohshiba: Alejandro Saab
Fukushige: Houston Hayes
Yamabe: Greg Cote
Yoshida: Howard Wang
Yunge: Gareth West
Ayaka: Carli Mosier
Houjou: Scott Gibbs
Natsuo: David Wald
Megumi: Jessica Calvello
Miho: Molly Searcy
Matsuzawa: Margaret McDonald
Ryoko: Brittney Karbowski
Satou: Tia Ballard
Toru: John Swasey
Yabase: Greg Ayres
The publisher also started streaming an English teaser for the title, which you can check out below.
Sentai will release Hitorijime My Hero on home video on October 30.
Yukina Hiiro (Gakuen Heaven, Chu-Bra!!) directed the series project at Encourage Films, with Ayana Nishino providing character designs. Yūsei Naruse was in charge of series composition.
Sentai describes the show as:
Masahiro Setagawa has been having problems. His dad's gone, his mom's apathetic, and the local delinquents have turned him into a lackey and errand boy. Rescue comes in the most unexpected form, however, when a street fighter known as "Bear Killer" puts the beat down on the bad boys and takes Masa under his protective wing. The surprising part is that Masa already knew his rescuer, because not only is Kousuke Ohshiba the older brother of Masa's best friend Kensuke, he's also Masa's homeroom teacher! But with so many ties between them already, is it surprising that Masa starts to feel more for Kousuke than a normal student-teacher relationship? Math class will never be the same once Masa realizes that the numbers in his stars are all adding up to one person in Hitorijime My Hero!