I guess we really are diving into the future!
Earlier today, the series finale for Free! -Dive to the Future- hit Japanese TV. At the end of the last credit roll, viewers were greeted with a screen that says "See You in 2020…"
Eisaku Kawanami (Free! -Take Your Marks-, Free! -Timeless Medley-) returned to the director's chair for Free! Dive to the Future at Kyoto Animation and Animation DO. Futoshi Nishiya (Free! franchise, A Silent Voice) reprised his role as character designer, while Masahiro Yokotani (Free! – Iwatobi Swim Club, Re:ZERO -Starting Life in Another World-) returned to tackle series composition.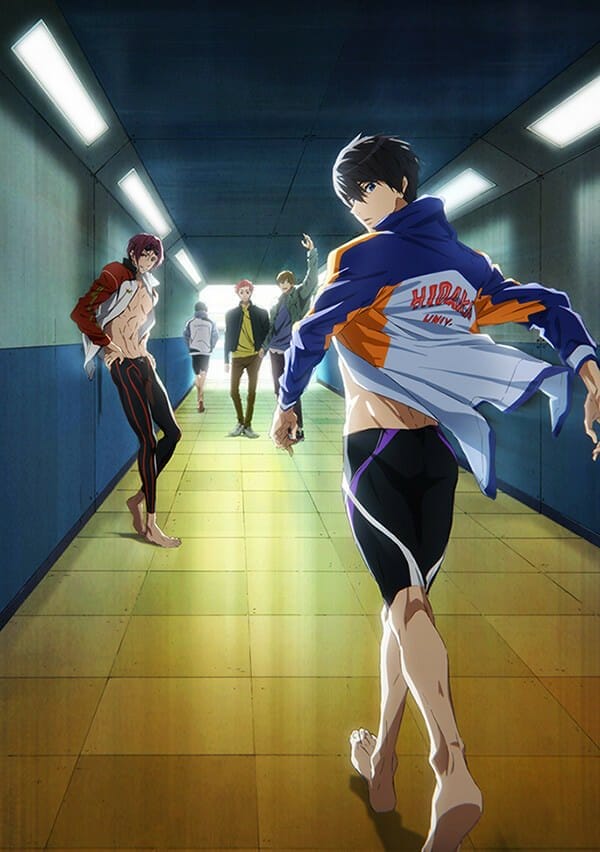 OLDCODEX performed the opening theme song Heading to Over. Style Five, which is composed of the five main voice cast members, performs ending theme song Gold Evolution.
Crunchyroll streamed Free! -Dive to the Future- on their digital platform, while Funimation is producing a SimulDub. Funimation describes the show as:
Your favorite swimming boys are back and ready to race towards their dreams! But what will happen when the boys face unexpected reunions?
Source: Twitter (pKjd)