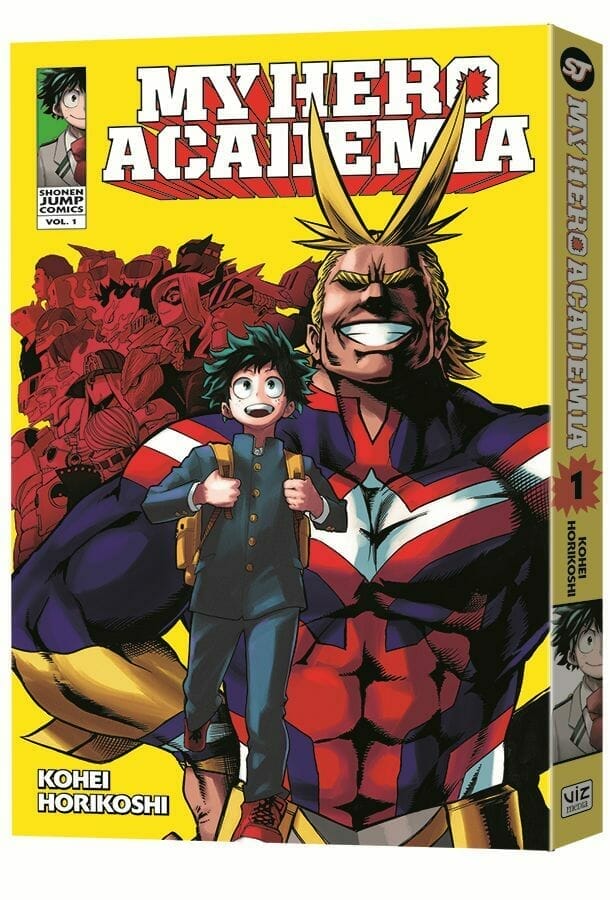 So, will the current most-popular superhero comic series in the United States get the same red-carpet treatment as, say, Spider-Man or The Avengers?
Earlier today, Legendary Pictures announced that they will produce a live-action adaptation of Kohei Horikoshi's My Hero Academia (My Hero Academia) manga. As of press time, no further details have been announced.
The work joins several other Japanese co-productions on Legendary's radar, including Detective Pikachu and Mobile Suit Gundam.
My Hero Academia launched in Weekly Shonen Jump in 2014. The ongoing series spans eighteen compiled volumes, with the most recent hitting stores on April 4. The title passed more than 10 million copies in circulation in March 2017.
Viz Media describes My Hero Academia as:
What would the world be like if 80 percent of the population manifested superpowers called "Quirks" at age four? Heroes and villains would be battling it out everywhere! Being a hero would mean learning to use your power, but where would you go to study? The Hero Academy of course! But what would you do if you were one of the 20 percent who were born Quirkless?

Middle school student Izuku Midoriya wants to be a hero more than anything, but he hasn't got an ounce of power in him. With no chance of ever getting into the prestigious U.A. High School for budding heroes, his life is looking more and more like a dead end. Then an encounter with All Might, the greatest hero of them all, gives him a chance to change his destiny…
The title spawned an ongoing anime TV series by Bones. The show's third season aired on Japanese TV in the Spring 2018 broadcast season, with Crunchyroll streaming the series as a simulcast and Funimation producing an SimulDub. A fourth season was announced to be in production.
Source: Deadline (Thanks to L.B. Bryant for the tip!)