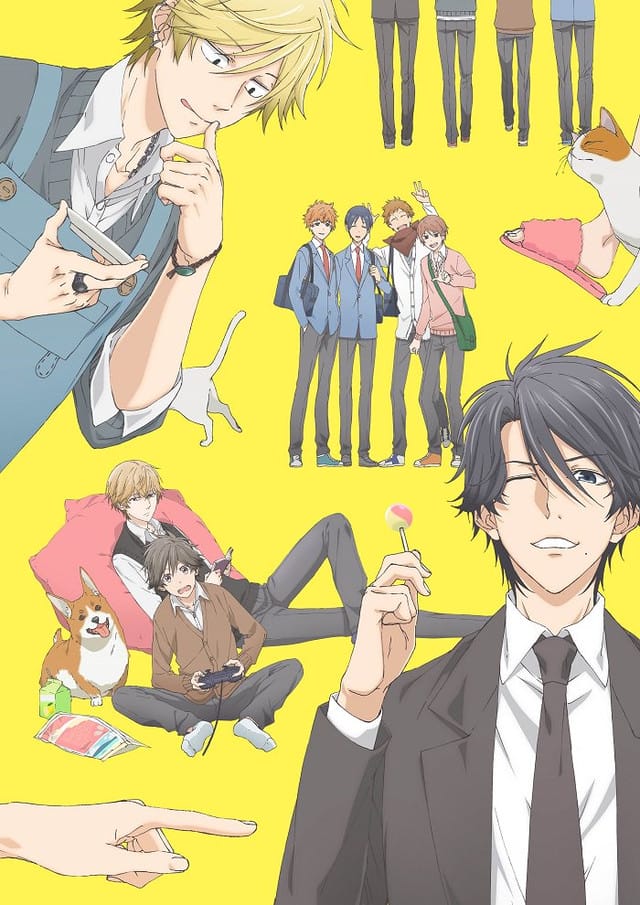 Oh, my hero has a first name, it's O-S-C-A-R…
HIDIVE announced that they will start streaming the English dub for Hitorijime My Hero on November 12, 2018 at 18:00 UTC (4:00PM EDT, 1:00PM PDT). New episodes will be added to the service on Mondays.
Sentai will release the show on home video on October 30.
Yukina Hiiro (Gakuen Heaven, Chu-Bra!!) directed the series project at Encourage Films, with Ayana Nishino providing character designs. Yūsei Naruse was in charge of series composition.
The English dub cast includes:
Masahiro Setagawa: Austin Tindle
Kousuke Ohshiba: David Matranga
Asaya Hasekura: Daman Mills
Kensuke Ohshiba: Alejandro Saab
Fukushige: Houston Hayes
Yamabe: Greg Cote
Yoshida: Howard Wang
Yunge: Gareth West
Ayaka: Carli Mosier
Houjou: Scott Gibbs
Natsuo: David Wald
Megumi: Jessica Calvello
Miho: Molly Searcy
Matsuzawa: Margaret McDonald
Ryoko: Brittney Karbowski
Satou: Tia Ballard
Toru: John Swasey
Yabase: Greg Ayres
HIDIVE describes Hitorijime My Hero as:
High schooler Masahiro Setagawa is a fairly helpless delinquent, so much so that the neighborhood bullies use him to run their errands. His life changes when he meets high school teacher Kousuke Ohshiba, a man who's fighting abilities have earned him a powerful reputation on the streets. Ohshiba finds himself with a desire to protect Setagawa, and despite swearing that he's not interested in men, Setagawa finds himself getting more involved in Kousuke's affairs…
Source: HIDIVE (Press Release)