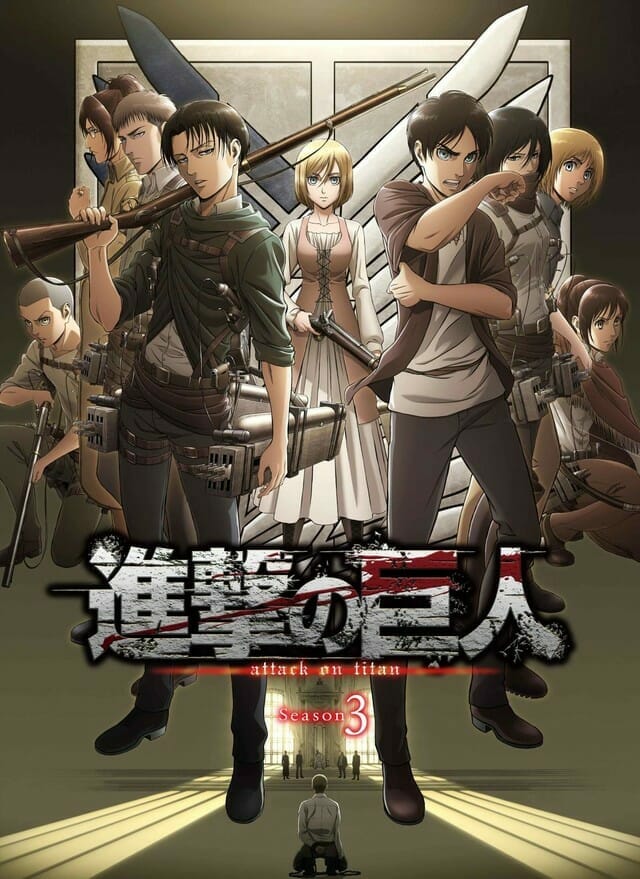 On that day, mankind received a grim reminder. We lived in fear of the Hollywood production companies.
Earlier today, the official Attack on Titan Twitter account announced that the title will receive a live-action Hollywood adaptation. Andrés Muschiettii (It, Mama) was tapped to direct the project, which will be produced by Heyday Films. Heyday founder David Heyman (Harry Potter franchise, Gravity) is attached as a producer, while Warner Brothers will distribute.
Series creator Hajime Isayama and the rest of the production team will comment on the project in the December issue of Bessatsu Shonen Magazine.
Hajime Isayama's Attack on Titan manga launched in the pages of Bessatsu Shōnen Magazine. The title currently spans 26 compiled volumes, with the latest book shipping to Japanese retailers on August 9.
Kodansha Comics currently holds the rights to the Attack on Titan manga, which they describe as:
Humankind is down to just a few thousand people who live in a city surrounded by three concentric walls. The walls protect them from their enemies, the ravenous giants known as the Titans. The Titans appear to have only one purpose: to consume humanity.

For one hundred years, what's left of mankind has lived in the city on earth, protected by walls that tower over even the Titans. Untouched by the Titans for a century, humanity has become complacent. But Eren Jaeger has had enough. While his fellow citizens are content to hide, Jaeger has the passion to take action to not only protect the city, but to learn what the Titans actually are. On his first mission he comes face to face with horrors beyond his imagination… and secrets from his own past that could shift the tides of war.
The title spawned an anime adaptation, which first hit Japanese TV in April 2013, and spans three seasons. Tetsuro Araki (Death Note, High School of the Dead, Attack on Titan Season 1) returned as chief director for the project, while Masashi Koizuka reprised his role as director at Wit Studio. Kyoji Asano (Psycho-Pass) returned as character designer, while Yasuko Kobayashi (JoJo's Bizarre Adventure, Shakugan no Shana) reprised her duty on series composition.
The third season of the Attack on Titan manga will return to Japanese TV in April 2019.
Source: Comic Natalie