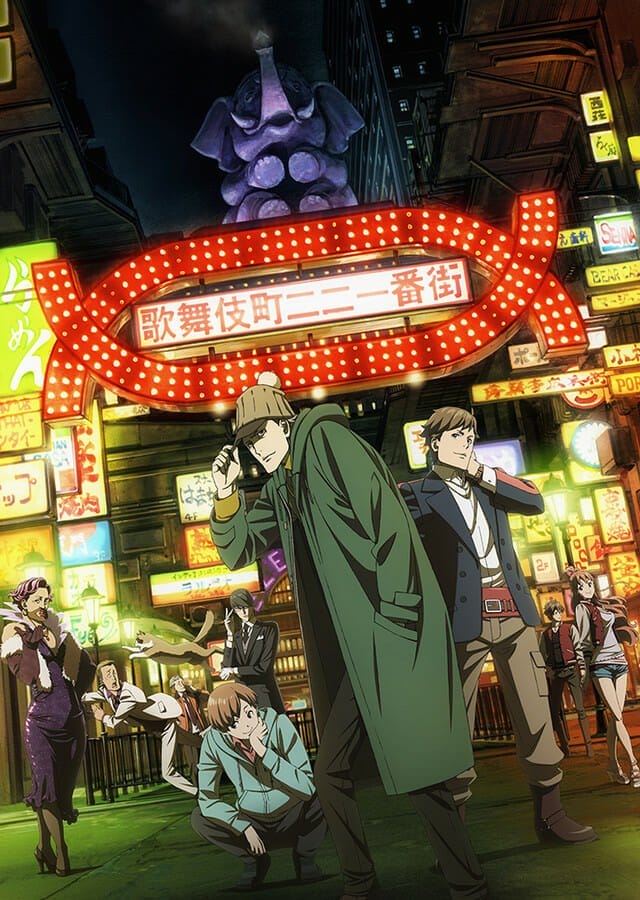 No, really… are… we not going to ask about the dated okama imagery in the corner of this visual?
Earlier today, the official website for Production I.G.'s Kabuki-chō-centric anime updated with the main cast, as well as the show's main title. The show, which carried the working title of Denizens of Kabuki-chō, is now titled Kabuki-cho Sherlock.
The confirmed voice cast includes:
Sherlock Holmes: Katsuyuki Konishi
John H. Watson: Yūichi Nakamura
Ai Yoshimura (Blue Spring Ride, My Teen Romantic Comedy SNAFU) will direct the series at Production I.G., with Toshiyuki Yahagi (Joker Game, Persona 5 the Animation -The Day Breakers-) providing character designs. Taku Kishimoto (ERASED, Silver Spoon) is in charge of series composition.
The project, as the name implies, will be set in a fictionalized version of Shinjuku's Kabuki-chō district. Production I.G. describes the series as:
Shinjuku ward, east side… In the heart of this chaotic city, the neon lights that blanket Kabuki-chō are expanding. As the lights shine brighter, the shadows grow darker. The curtain rises on this night stage, where bizarre murders take place! Suspense? No comedy? An indistinguishable drama is about to begin.
Source: Animate Times