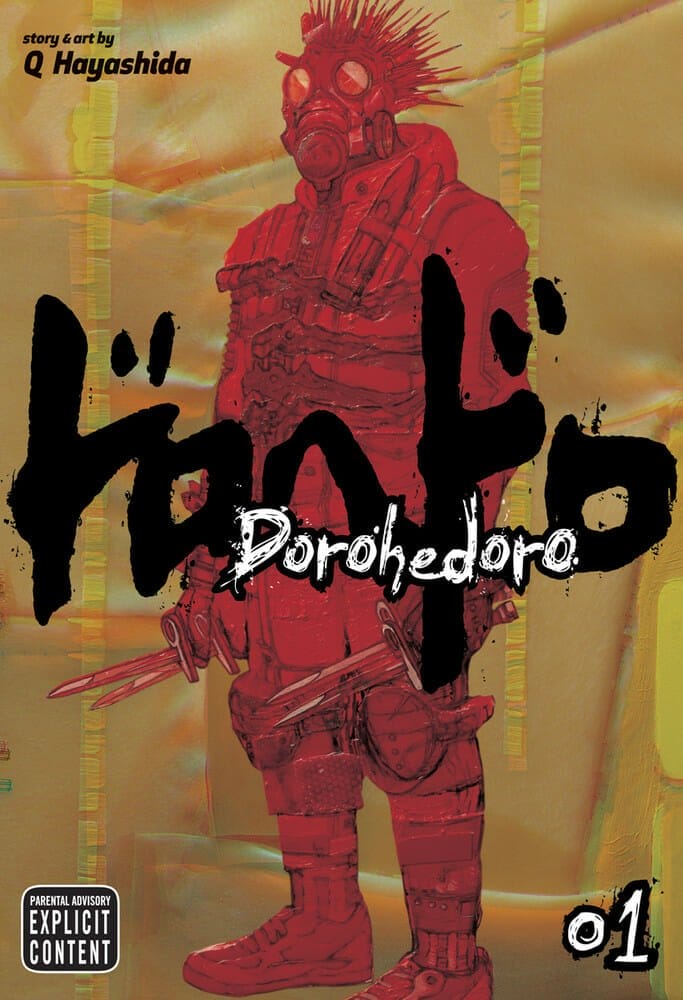 This fan favorite is getting an anime adaptation.
The latest issue of Shogakukan's Monthly Shonen Sunday (December 2018) announced that Q Hayashida's Dorohedoro will get an anime TV series. As of press time, no further details have been announced.
Q Hayashida's Dorohedoro manga launched in the pages of Monthly Ikki in 2000. The series moved to Hibana magazine in 2015, when Monthly Ikki ended its run. In 2017, the title made its final move to Monthly Shonen Sunday. The title completed its run in September 2018, and spans 23 compiled volumes.
Viz Media currently holds the rights to the title in North America. They describe it as:
Caiman was not lucky. A sorcerer cursed him with a reptile head and left him with no memory of his life before the transformation. Adding to the mystery, there's a specter of a man living inside him. But Caiman has one key advantage: he's now completely immune to magic.

Along with his best friend Nikaido, Caiman is hunting down sorcerers in the Hole, searching for the one who can undo his curse and killing the rest. But when En, the head Sorcerer, gets word of a lizard-man slaughtering sorcerers, he sends a crew of "cleaners" into the Hole, igniting a war between two worlds.
Source: Twitter (pKjd818)