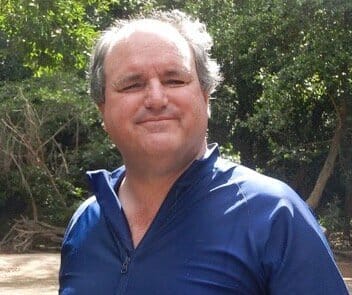 May this larger than life individual rest in peace.
On November 10, the official San Diego Comic-Con Twitter account announced that event president John Rogers passed away. According to the account, Rogers succumbed to glioblastoma.
Rogers joined San Diego Comic-Con's staff in 1978, working as both Technical Coordinator and Films Coordinator before he was elected President in 1986. Rogers was re-elected every year since then, making his 32-year tenure the longest in the convention's history.
Rogers is survived by his wife Janet Tait, his sister Barbara, and his brother David. The family is asking that well-wishers donate to the American Brain Tumor Association or the American Civil Liberties Union, in lieu of sending flowers.
San Diego Comic-Con launched in March 1970, as Golden State Comic Book Convention. Since its formation, the event has grown to become one of the largest pop-culture conventions in the world. The event saw roughly 167,000 attendees in 2015, and 130,000 in 2017.
Under Rogers' watch, the event welcomed countless influential guests, including Osamu Tezuka, Go Nagai, Monkey Punch, Ryoichi Ikegami, Will Eisner, Stan Lee, Douglas Adams, George R.R. Martin, and Yoshitaka Amano.
Sources: Twitter (Comic_Con), Entertainment Weekly (Thanks to L.B. Bryant for the tip)