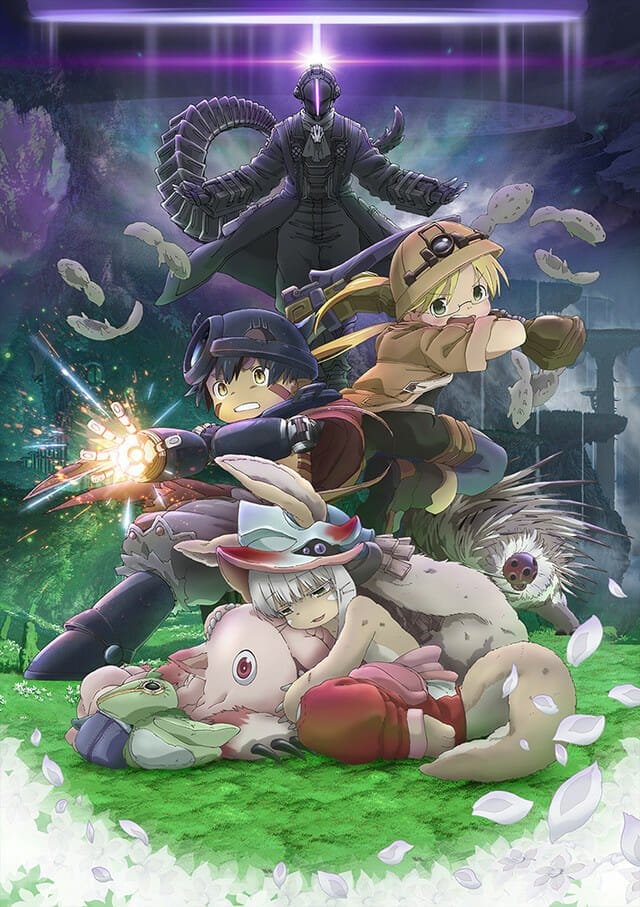 The Abyss beckons once more, seeking new adventurers who may not have as much time.
Earlier today, Sentai Filmworks announced that they acquired the exclusive distribution rights to the Made In Abyss compilation films. The publisher will give both features theatrical runs in early 2019.
Both dubbed and subtitled screenings are planned for the films, which are titled Journey's Dawn and Wandering Twilight. Following their releases, the films will be offered on pay-per-view, video on demand, paid digital storefronts, and home video.
Both films are slated to hit Japanese theaters in January 2019. The schedule is as follows:
Made in Abyss: Dawn of the Journey: 1/4/2019
Made in Abyss: Wandering Night: 1/18/2019
Made In Abyss is based on Akihito Tsukushi's manga of the same name. Masayuki Kojima (Monster, Black Bullet) is directing the movies at Kinema Citrus, with Kazuchika Kise (Ghost in the Shell) providing character designs. Hideyoshi Kurata (Now and Then, Here and There, World God Only Knows) is in charge of series composition for the project.
Sentai Filmworks currently holds the rights to Made In Abyss. They describe the show as:
The "Abyss" is the last unexplored region, an enormous and treacherous cave system filled with ancient relics and strange creatures. Only the bravest of adventurers can traverse its depths, earning them the nickname, "Cave Raiders." Within the depths of the Abyss, a girl named Riko stumbles upon a robot who looks like a young boy. Tantalized by the Abyss, Riko and her new friend descend into uncharted territory to unlock its mysteries, but what lies in wait for them in the darkness?
A second season of the show was announced on November 27, 2017.
Source: Sentai Filmworks (Press Release)