It's time to get to know these gems, familiar though they are, in a whole new light.
During their Anime NYC industry panel on November 16, Sentai Filmworks announced the Spanish dub cast for Land of the Lustrous.
The adaptation will star the following:
Fosfofilita (Phos): Tamara Veppo
Diamante (Diamond): Tamara Veppo
Rutilo (Rutile): Rocío Zarazaga
Sensei Kongo: Matías Fajardo
Antarticita (Antarcticite): Victoria Funes Grimaux
Jade: Josefina Becerra
Cinabrio (Cinnabar): Carolina Cortés
Bort: Fernanda Rojas
Additional Voices: Tamara Borsotti
Additional Voices: Melina Gordillo
Additional Voices: Josefina Becerra
Additional Voices: Valeria Blanc
Additional Voices: Noelia Seitor
Additional Voices: Rae Bael
Additional Voices: Victoria Bobrik
Additional Voices: Victoria Funes Grimaux
Additional Voices: Daiana Pauluk
Additional Voices: Victoria Palermo
Additional Voices: Mavi Lacovara
Additional Voices: Janet Breckle
Additional Voices: Lola Capúa
Additional Voices: Melisa Robles
Additional Voices: Rocío Ocampo
Additional Voices: Diego Muzlera
Additional Voices: Sandra Colipi
Additional Voices: Aldo Lumbía
Additional Voices: Michelle Fuentealba
Sentai started streaming a Spanish-language trailer for the adaptation, which you can check out below.
Sentai will ship Land of the Lustrous on home video on January 22. The show hit Japanese TV on October 7, 2017. Sentai Filmworks acquired the rights to the series, which originally streamed as an Anime Strike exclusive.
The series is based on Haruko Ichikawa's manga of the same name. Takahiko Kyogoku (Love Live! School Idol Project, Pretty Rhythm franchise) was tapped to direct the project at Orange, with Asako Nishida (Love Live! franchise, Haruchika – Haruta & Chika) filling the role of character designer. Toshiya Ono (Gatchaman Crowds, Blue Exorcist: Kyoto Saga) was in charge of series composition.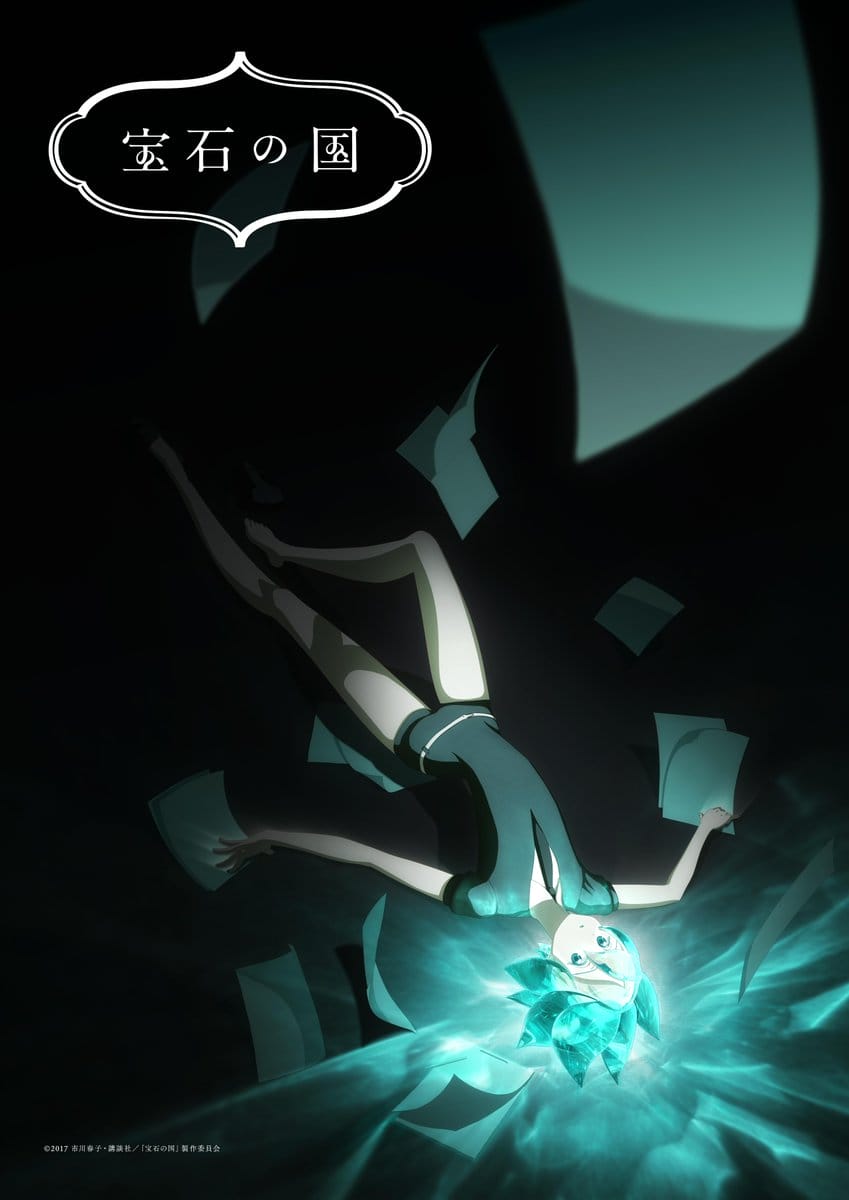 HIDIVE describes Land of the Lustrous as:
In the distant future, new life forms known as Gems inhabit the Earth. These immortal beings find themselves under attack by the Lunarians, who use the shattered bodies of the Gems as decorations. For this reason, each of the Gems are assigned a purpose. However, being one of the frailest of the group and with no particular skill, Phos is assigned by Kongō, the master of Gems, to create an encyclopedia of natural history. The mission to accomplish this task takes Phos on an unexpected journey.
The series was lauded among fans during its initial TV run, especially in regards to its lush CGI animation. The title took home "Best CGI" at this year's Crunchyroll Awards, and was nominated for Anime of the Year, Best Action, Best Animation, Best Score, and Best CGI.
Source: Sentai Filmworks (Industry Panel)