The apocalypse wasn't quite what I was expecting. There's a lot more "Netflix" than I would have assumed.
Earlier today, Netflix hosted their "Netflix Anime Lineup Presentation" at Tokyo's Akiba Theater. During the event, the publisher announced that Yumi Tamura's 7SEEDS will get an anime adaptation. A key visual was revealed, along with the main cast and crew members. We break the details down below.
Key Visual
The image features the members of Summer Group B standing on a cliff, that's been reclaimed by wilderness.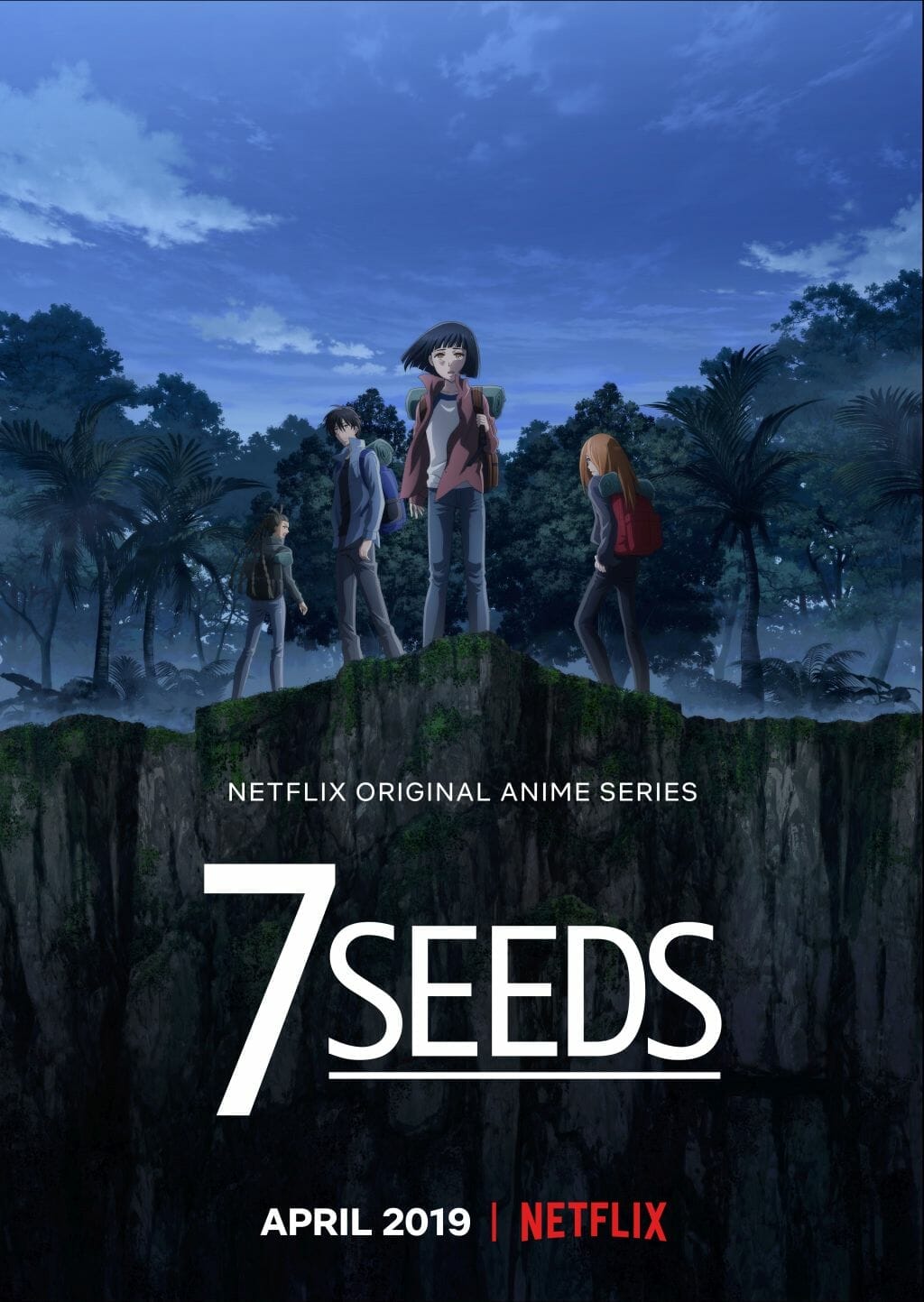 Staff
Yukio Takahashi (Dog & Scissors) will direct the series at Gonzo, with Youko Satou (Dog & Scissors, Kakuriyo -Bed & Breakfast for Spirits-) providing character designs. Touko Machida (Chaika – The Coffin Princess, Wake Up, Girls!) is in charge of series composition.
Cast
The main voice cast includes:
Nao Toyama
Jun Fukuyama
Katsuyuki Konishi
Yoko Soumi
Kana Asumi
Akira Ishida
Aoi Yuuki
Kazuhiko Inoue
Though specific roles haven't been named, all of the characters will be part of Summer Group B.
Yumi Tamura's 7SEEDS manga launched in the pages of Shogakukan's Betsucomi in November 2001, before moving to Flowers. The series ran through July 2017, spanning 35 compiled volumes.
Netflix describes the series as:
In the immediate future, a giant meteorite has collided with earth. All living organisms, including mankind, have been wiped off the face of the planet. The government, who had foreseen this outcome, took measures to counter the worst-case scenario called Project 7SEEDS, in which five sets of seven young men and women were carefully selected and placed into teams. Each participant sought ways to survive on a deserted island.
Sources: Netflix (Email Communication)