The Specium Ray is charged, and ready to deliver an info-burst!
Earlier today, Netflix hosted their "Netflix Anime Lineup Presentation" at Tokyo's Akiba Theater. During the event, the publisher revealed a new trailer and visual, as well as the main cast and crew for their upcoming Ultraman CGI anime series.
We break the details down below.
Trailer
The minute-long, subtitled teaser offers a brief look at the series in action, with Ultraman facing off against a dark doppelganger.
Key Visual
The image features Ultraman, posing against a white background as he prepares a devastating attack.
Staff
Kenji Kamiyama (Eden of the East, Ghost in the Shell: Stand Alone Complex) and Shinji Aramaki (Appleseed, Metal Skin Panic MADOX-01) will direct the project at studios Production I.G. and Sola Digital. The team of Nobuko Toda and Kazuma Jinnouchi is scoring the soundtrack.
Cast
The confirmed voice cast includes:
Ryohei Kimura
Takuya Eguchi
Megumi Han
Hideyuki Tanaka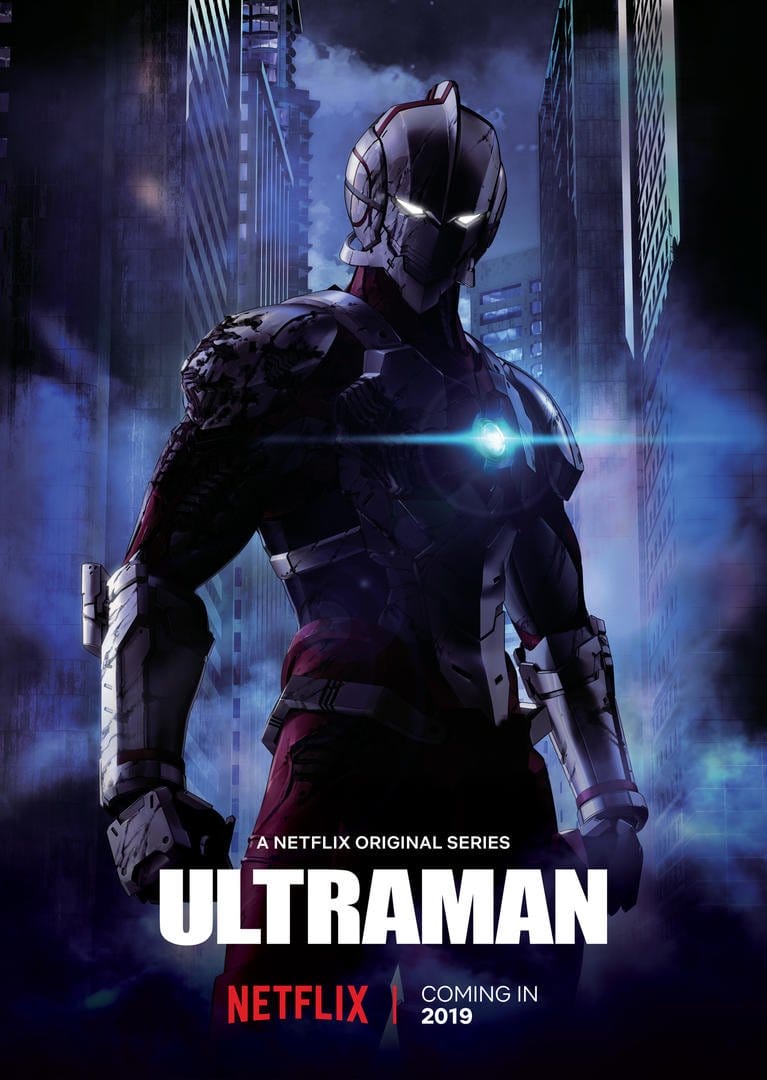 None of the roles were credited in the announcement.
Ultraman will stream worldwide on April 1, 2019.
Netflix describes the series as:
An action drama centered around a man possessing the spirit and DNA of the legendary hero "Ultraman" as he wears a metallic ultra suit and fights against evil.
The Ultraman anime was first announced in November 2017. The title will adapt the ongoing manga by Eiichi Shimizu and Tomohiro Shimoguchi.
Ultraman launched in the pages of Monthly Hero's in October 2011. The ongoing title currently spans eleven collected volumes, with the most recent shipping to stores on December 5, 2017.
Viz Media currently holds the rights to the Ultraman manga in the west.
Sources: Netflix (Email Communication)