Not to be mistaken for Buster Wolves.
Earlier today, the official Ikkitousen anime website updated with a new key visual and trailer for upcoming OVA Ikkitousen: Western Wolves.
We break the details down below.
Trailer
The two-minute teaser features a series of rapid animation cuts interrupted by explanatory text, which offer a look at the major characters who will appear in the OVA and major action sequences.
Key Visual
The image features three of the show's female leads standing in their street clothes on a reflective surface.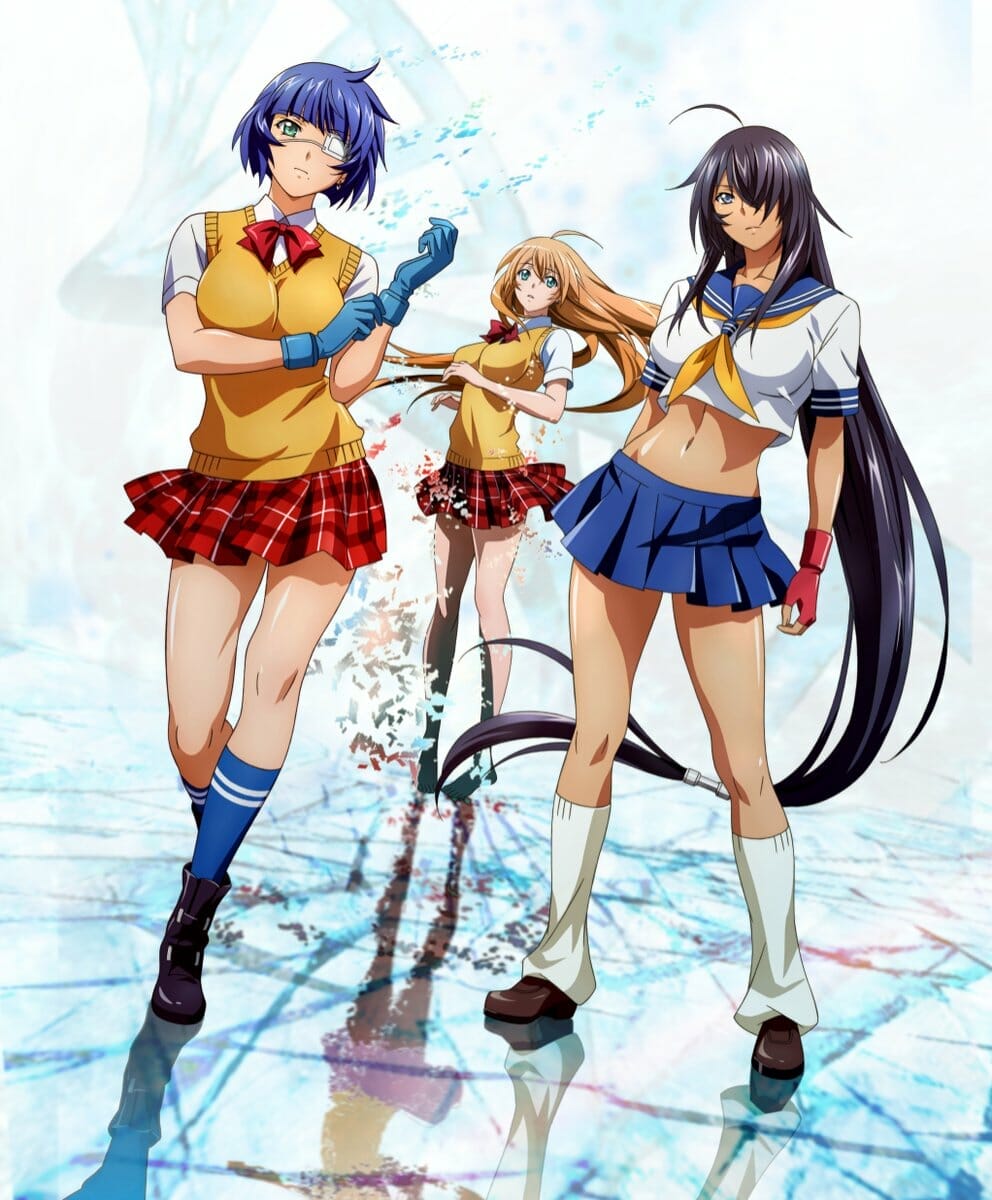 Ikkitousen: Western Wolves will run for three monthly episodes, with the first hitting stores in January. AT-X will air each episode on their network as they're released, though specific premiere dates have yet to be announced.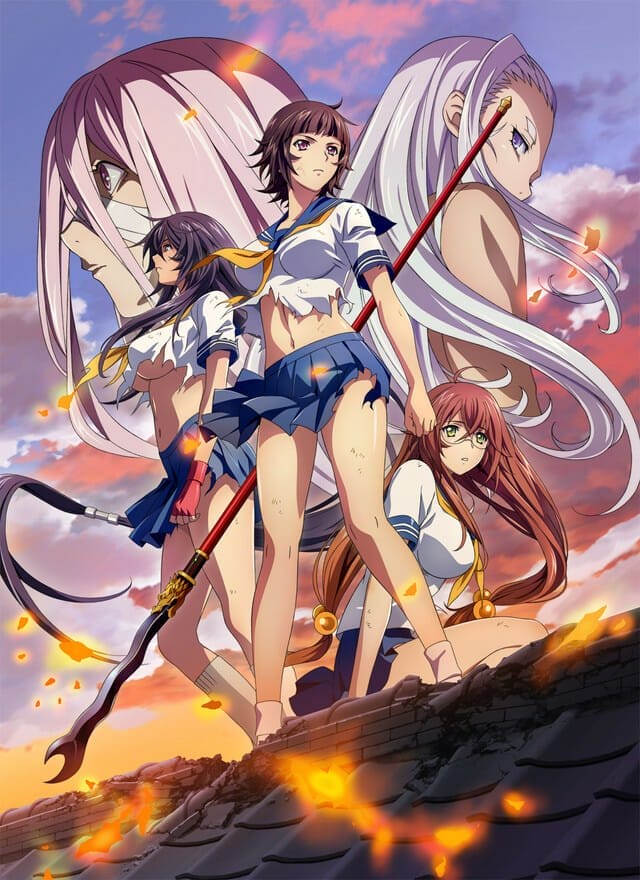 Mitsutoshi Satō will direct the series at studio Arms, with Rin-Sin (Ikki Tousen: Dragon Destiny, Queen's Blade 2: The Evil Eye) providing character designs. Masaya Honda (Soul Buster) is in charge of series composition.
Takashi Watanabe (Ikki Tousen, Freezing) is listed as Series Director. Genco is producing.
The confirmed voice cast includes:
Hakufu Sonsaku: Masumi Asano
Gentoku Ryuubi: Kei Shindou
Unchou Kan'u: Hitomi Nabatame
Ekitoku Chouhi: Minori Chihara
Himiko: Chiaki Takahashi
Musashi Shinmen: Ami Koshimizu
All of the roles, save Ami Koshimizu's, are reprising their parts from previous installments.
Yuji Shiozaki's Ikki Tousen manga launched in the pages of Wani Books' Comic Gum magazine in June 2000. The series ran through August 2015, spanning 24 compiled volumes. In 2016, Shiozaki launched a new manga, titled New Ikki Tousen, in Shōnen Gahōsha's Young King Ours magazine. The ongoing title currently spans three volumes, with the latest hitting stores on April 23.
The title has gone on to spawn four anime TV series, as well as three OVA projects. The latest anime title, Ikki Tousen: Extravaganza Epoch, was a two-episode OVA that hit stores in 2014.
Funimation holds the rights to the first four seasons of the Ikkitousen anime. They describe the fourth series, Ikki Tousen Xtreme Xecutor, as:
Get pumped for a new season of Ikki Tousen! Full-frontal fights busting out between student bodies in warfare! Round four of the titillating action epic delivers double the ditz when the master of school uniform disasters gets a disciple!

Word of a tournament gets around, and Hakufu's ready to rumble. But training a pupil is tiring work — and catching some random ZZZs puts a delay on her dreams of combat conquest.

When a sinister force sabotages the rival schools into submission, the warriors' fates reveal themselves in gravity-defying fisticuffs. Can Hakufu muscle her way to victory and save her friends from repeating their fatal past? Only the power of the dragons can tell!
Source: YouTube (Media Factory)