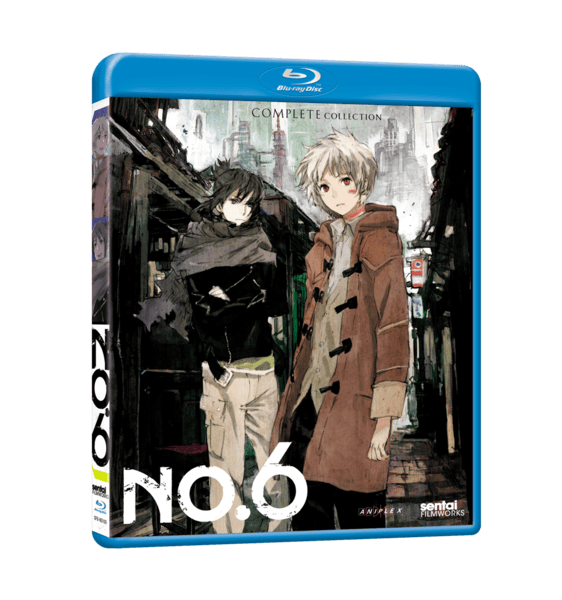 This tale of post-apocalyptic love and action is about to vanish into the abyss.
Earlier today, Sentai Filmworks sent out an email announcing that their rights to the No. 6 anime have expired. Sentai is currently selling their remaining stock on their website for $9.99 per set.
No. 6 aired in the Summer 2011 broadcast season. The series was directed by Kenji Nagasaki (Gundam Build Fighters, My Hero Academia) at studio Bones, with Satoshi Ishino (Release the Spyce, A.I.C.O. -Incarnation-) providing character designs. Seishi Minakami (Birdy the Mighty Decode:02, A Certain Scientific Railgun) was in charge of series composition for the project.
Sentai describes the show as:
In a near future world after the last great war, most of mankind now lives in a handful of city states. There, for the privileged elite, life should be perfect. But for young Shion, the only thing perfect has been the nightmare his life has become since letting a strange boy called Rat spend the night in his apartment. Banished to the outskirts of the city and stripped of all privileges for helping the mysterious stranger who has since disappeared, Shion now finds himself in even worse danger as his inquiry into a new series of mysterious deaths results in his being arrested on suspicion of murder! But even as Shion is being sent to the city's Correctional Institute, the long missing Rat reappears to rescue him! Now, on the run, the two young men have only one chance at survival: uncover the mysterious secrets that lie at the sinister heart of No. 6!
Source: Sentai Filmworks