Can I get a "Plus Ultra," everybody?
Earlier today, the official My Hero Academia anime website updated with a new teaser trailer. The 43-second promo features brief glimpses of the main cast, leading with Deku and Mirio Togata.
My Hero Academia returns to Japanese TV in October 2019.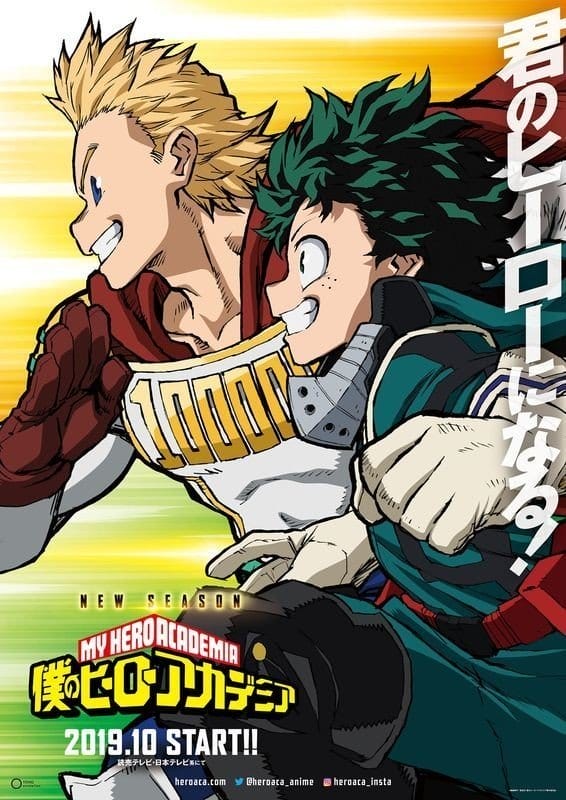 The show's third season launched on April 7. Kenji Nagasaki returned to direct the new season at Bones, with Yousuke Kuroda (Gundam Build Fighters, Trigun) penning the show's scripts. Yoshihiko Umakoshi (Berserk) was in charge of character designs.
Funimation is streaming the show's SimulDub, and describes the new season as:
Summer is here, and the heroes of Class 1-A and 1-B are in for the toughest training camp of their lives! A group of seasoned pros pushes everyone's Quirks to new heights as the students face one overwhelming challenge after another. Braving the elements in this secret location becomes the least of their worries when routine training turns into a critical struggle for survival.
Source: Animate Times