So, ah… we… should really talk about Mrs. Hudson, because yikes.
Earlier today, the official Kabuki-chō Sherlock anime website updated with seven new cast members. The series will add the following:
James Moriarty: Seiichirō Yamashita
Fuyuto Kyogoku: Sōma Saitō
Mary Morstan: Nao Tōyama
Lucy Morstan: Mariko Higashiuchi
Michel Belmont: Yutaka Aoyama
Toratarō Kobayashi: Tatsumaru Tachibana
Mrs. Hudson: Junichi Suwabe
Visuals for the characters were also revealed, which you can check out below.
Ai Yoshimura (Blue Spring Ride, My Teen Romantic Comedy SNAFU) will direct the series at Production I.G., with Toshiyuki Yahagi (Joker Game, Persona 5 the Animation -The Day Breakers-) providing character designs. Taku Kishimoto (ERASED, Silver Spoon) is in charge of series composition.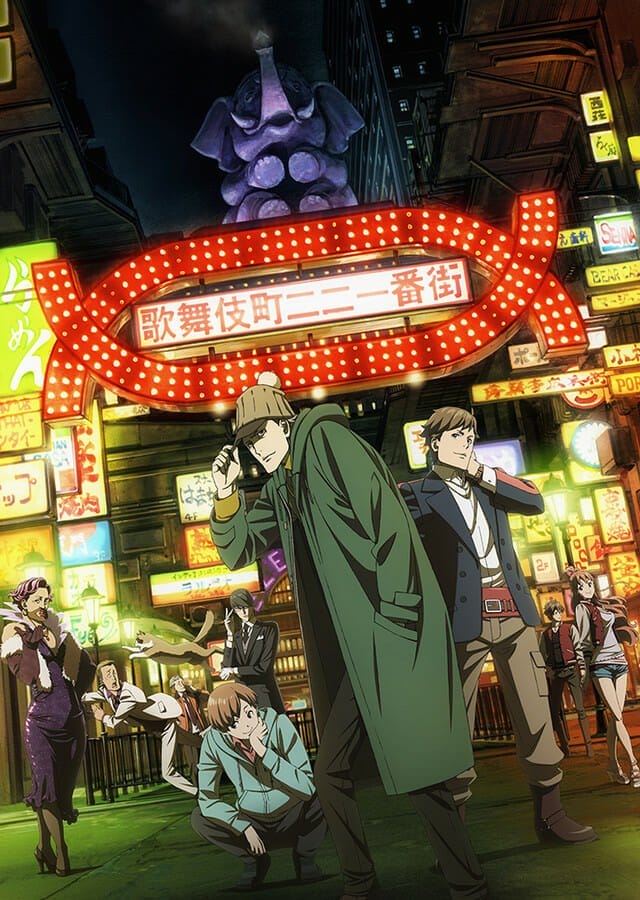 The confirmed voice cast includes:
Sherlock Holmes: Katsuyuki Konishi
John H. Watson: Yūichi Nakamura
The project, as the name implies, will be set in a fictionalized version of Shinjuku's Kabuki-chō district. Production I.G. describes the series as:
Shinjuku ward, east side… In the heart of this chaotic city, the neon lights that blanket Kabuki-chō are expanding. As the lights shine brighter, the shadows grow darker. The curtain rises on this night stage, where bizarre murders take place! Suspense? No comedy? An indistinguishable drama is about to begin.
Source: Ota-suke