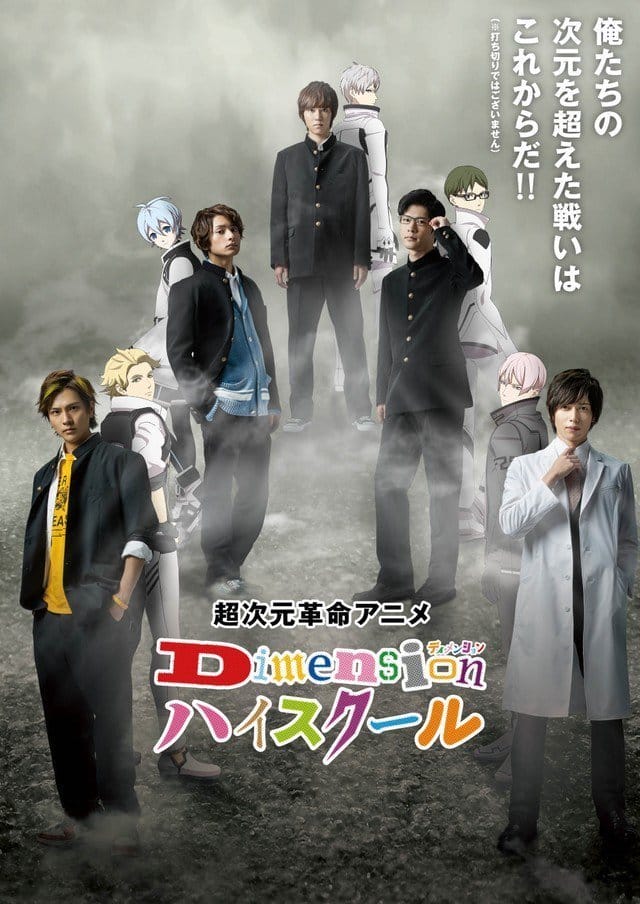 Earlier today, Sentai Filmworks announced that they acquired the exclusive rights to Dimension High School (Chōjigen Kakumei Anime: Dimension High School). The publisher acquired the license for the title in the United States, Canada, the United Kingdom, Ireland, South Africa, Australia, New Zealand, Spain, Portugal and other select territories.
Dimension High School hits Japanese TV on January 10. HIDIVE announced that they will stream the title as part of their simulcast lineup.
The project is a live-action/anime hybrid, which is being helmed by Yuuichi Abe (The Girl in Twilight, SD Gundam Force). Polygon Pictures is producing the 3D visuals, while Izumi provides character designs.
The confirmed cast includes:
Yurio Mizukami: Shōhei Hashimoto
Junpei Shiroyama: Takahide Ishii
Ryūsei Midorigaoka: Takeo Ōtsuka
Tsuyoshi Kikawada: Takuma Zaiki
Sōshi Momoya: Toshiyuki Someya
Sphinx: Junichi Suwabe
Spudio the 22nd: Takuya Eguchi
Sentai describes Dimension High School as:
One day, on his way to high school, student Junpei picks up an unusual looking rock. Thinking nothing of it, he heads to class. While in the middle of a session, the rock comes to life and transports him and four others to an animated world! To make matters more interesting, the group is introduced to a giant sphinx who is determined to take over the world! Now, to protect their world from invasion, the group must work together as anime characters and real-world humans!
Sources: Sentai Filmworks (Press Release), HIDIVE