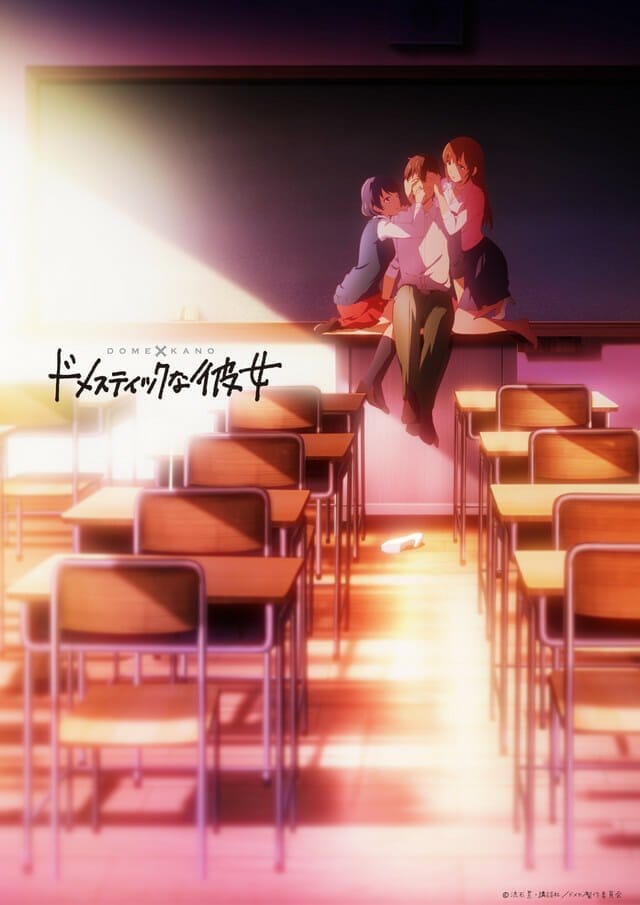 Sentai Filmworks announced that they acquired the rights to Domestic Girlfriend. The publisher picked up the rights to the show in the United States, Canada, the United Kingdom, Ireland, Australia, New Zealand, South Africa and other select territories.
Sentai will stream the series on select digital outlets as a simulcast, followed by a home video release.
Domestic Girlfriend hits Japanese TV on January 11.
Shōta Ihata (Girlish Number) was tapped to direct the project at diomedea, with Naomi Ide (KanColle, Riddle Story of Devil) providing character designs. Tatsuya Takahashi (And you thought there is never a girl online?, Beatless) is in charge of series comopsition for the title.
The series will star the following:
Hina Tachibana: Yōko Hikasa
Rui Tachibana: Maaya Uchida
Natsuki Fujii: Taku Yashiro
Momo Kashiwabara: Haruka Yoshimura
Miu Ashihara: Konomi Kohara
Akihito Fujii: Nobuo Tobita
Tokiko Tachibana: Yurika Hino
Fumiya Kurimoto: Takuya Eguchi
Yūya Masaoka: Takeaki Masuyama
Kazuyuki Kin: Gakuto Kajiwara
Sentai describes the series as:
Natsuo is a high school boy who is experiencing the crushing despair of unrequited love. To make matters worse, the person he is in love with is his teacher, Hina. In an attempt to lift his spirits, he attends a mixer where he meets a girl named Rui. The two sleep together, expecting never to see one another again, but fate has other plans. His life suddenly becomes more complicated when his father comes home and announces he has remarried a woman with two daughters whom Natsuo has met before: Hina and Rui!
Source: Sentai Filmworks (Press Release)