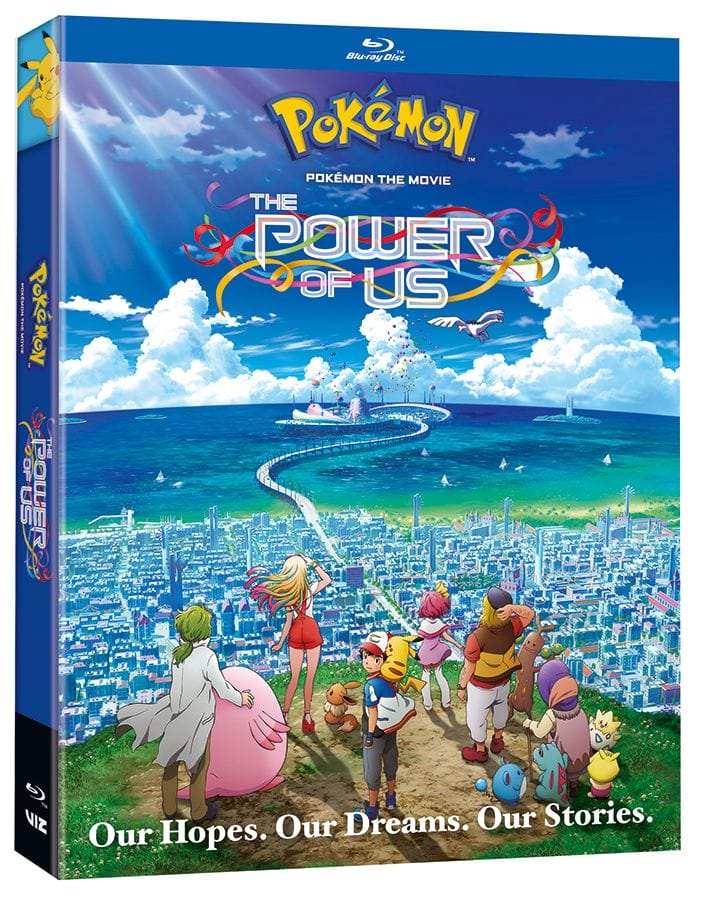 Earlier today, Viz Media announced that they acquired the rights to Pokémon The Movie: The Power Of Us in the United States and Canada. The publisher also picked up the rights to Kemon Kawamoto's Pokémon The Movie: The Power Of Us – Zeraora manga.
Viz will release the movie on DVD and Blu-Ray in North America, though a specific release date has yet to be announced. The manga is slated to ship to stores in Summer 2019.
Pokémon The Movie: The Power Of Us opened in Japanese theaters on July 13. The film received a North American theatrical run on via Fathom Events on November 24, 26, and 28, as well as December 1.
Tetsuo Yajima (Pokémon the Movie: I Choose You!, Pokémon XY) returned to direct the project at Oriental Light and Magic and Wit Studio. Shizue Kaneko (Monster Strike The Movie, If Her Flag Breaks) provided character designs.
The feature's script was written by the team of Eiji Umehara (Re:ZERO -Starting Life in Another World-, Lagrange – The Flower of Rin-ne) and Aya Takaha (The Ancient Magus' Bride). Kunihiko Yuyama, meanwhile, served as animation supervisor for the project.
Viz Media describes the film as:
A young athlete whose running days might be behind her, a compulsive liar, a shy researcher, a bitter old woman, and a little girl with a big secret—the only thing they have in common is the annual Wind Festival in Fula City. The festival celebrates the Legendary Pokémon Lugia, who brings the wind that powers this seaside city. When a series of threats endangers not just the festival, but all the people and Pokémon of Fula City, it'll take more than just Ash and Pikachu to save the day! Can everyone put aside their differences and work together—or will it all end in destruction?
Kemon Kawamoto's Pokémon The Movie: The Power Of Us – Zeraora manga tells the backstory to the events of the film. The title shipped to Japanese bookstores on July 13.
This is the first time that Wit Studio is listed as a main production house for a Pokémon movie. In the past, they have provided production assistance on projects.
Source: Viz Media (Press Release)