Earlier today, an official website and Twitter account opened their doors to announce that Maybe's To the Abandoned Sacred Beasts (Katsute Kami Datta Kemono-tachi e) will get an anime TV series. The first key visual staffers, and cast members were confirmed for the project. We break the details down below.
Key Visual
The image features a close-up of lead character Schaal, who is holding a rifle behind her back. A back shot of Hank can be seen in the negative space behind her.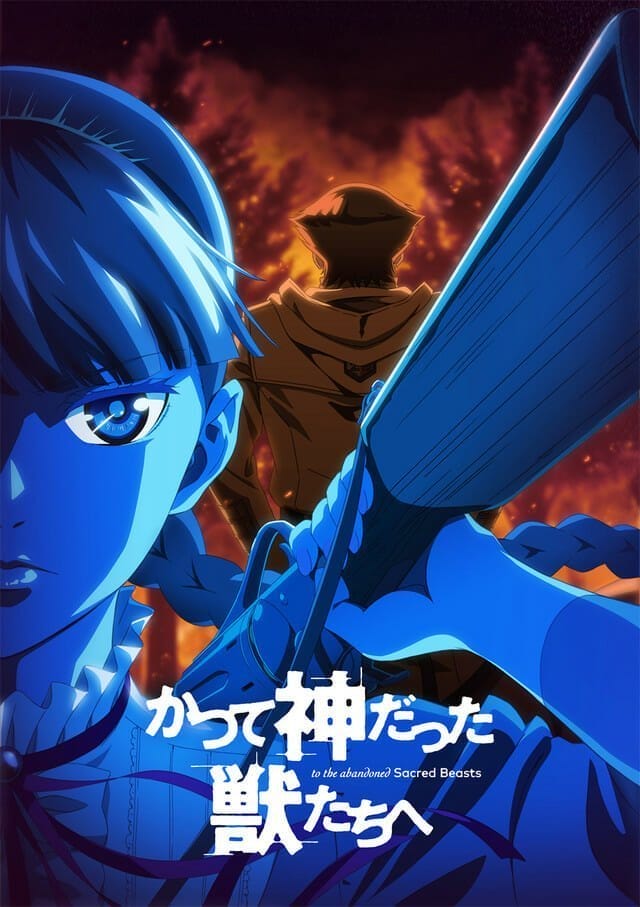 Maybe also published an illustration to celebrate the news, which you can check out below.
Staff
Jun Shishido (The Story of Saiunkoku, Hajime no Ippo Rising) will direct the project at MAPPA, with Daisuke Niinuma providing character designs. Shigeru Murakoshi (Zombie Land Saga) is in charge of series composition.
Cast
The confirmed voice cast includes:
Schaal: Ai Kakuma
Hank: Katsuyuki Konishi
Visuals for both characters were also unveiled, which you can check out below.
Maybe's To the Abandoned Sacred Beasts launched in the pages of Kodansha's Bessatsu Shounen Magazine in 2014. The series currently spans eight compiled volumes, with volume 8 hitting stores on February 8.
Kodansha Comics holds the rights to the series in North America, which they describe as:
During a protacted civil war that pitted the North against the South, the outnumbered Northerners used dark magic to create monstrous super-soldiers called Incarnates. Now that the war has ended, those Sacred Beasts must learn to make their way in a peaceful society, or face death at the hands of a Beast Hunter. Nancy Schaal Bancroft, the daughter of an Incarnate, turns to hunting the hunter herself. But once she catches up with her quarry, she discovers hard truths about the lives of these Sacred Beasts.
Sources: Ota-suke, Comic Natalie