Earlier today, an official website and Twitter account opened their doors to announce that Paru Itagaki's Beastars will get an anime TV series from studio Orange. The first teaser illustration and trailer were revealed for the project, the details of which we break down below
Trailer
The 36-second promo opens with panels from the manga, leading up to a scene where Legosi is protecting Haru. The scene then fades into animation that directly adapts the scene.
Teaser Illustration
The image, which was drawn by Paru Itagaki, features all of the major characters in the title.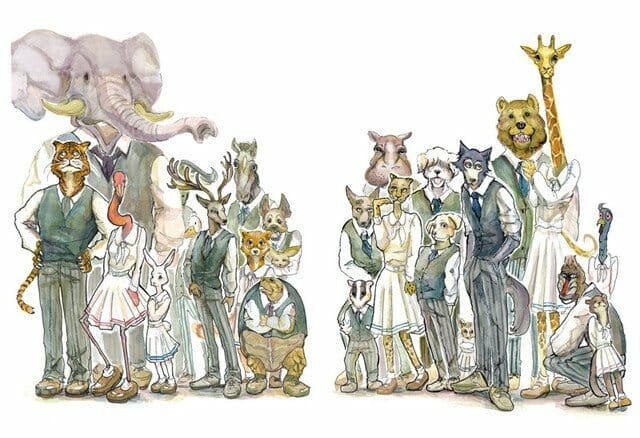 Paru Itagaki's Beastars manga launched in the pages of Akita Shoten's Weekly Shōnen Champion magazine. Eleven volumes of the title have hit stores to date, with the most recent shipping on November 8.
Viz Media currently holds the rights to the title, which they describe as:
At a high school where the students are literally divided into predators and prey, it's personal relationships that maintain the fragile peace. Who among them is a Beastar—an academic and social role model destined to become a leader in a society naturally rife with mistrust?
Source: Animate Times