In 1915, a young woman left her home in the northeast of Japan and headed to the big city to become a professional writer. This was an unconventional idea in the late 1910s. Women were expected to take careers as typists or teachers, if they needed to work at all, but she wanted none of that.  Against her parent's wishes, against the social mores of the time this woman, Yoshiya Nobuko, went on to write some of Japan's most popular stories and to become one of Japan's most successful writer.
Yoshiya is best known for writing Hana Monogatari, a series of stories about – and, more importantly, for – young women, which became genre-defining as girl's literature developed throughout the early 20th century. These stories followed short vignettes of young women in or as they left school, and the plots are (perhaps surprisingly to a modern audience) not at all idealized or removed from the reality of lives at the time. Yoshiya Nobuko's work was so influential that when I decided to publish a Yuri manga anthology series in 2003, I named it Yuri Monogatari, in honor of her groundbreaking work.
In 1919, Yoshiya published a novel called "Two Virgins in the Attic." (
Yaneura no Nishojo.
) This wasn't a "Yuri" novel, because Yuri did not yet exist. But the "S" aesthetic, which focused on young women on the cusp of adulthood, did.
Yaneura no Nishojo established many of the tropes we see in manga and literature for girls in Japan…and, a lot of the characterizations and settings we now understand as "Yuri." So many of the works we have come to think of as Yuri "classics" have scenes that borrow freely from this novel. When we look back at the themes of intense emotional relationships and same-sex desire we see in her work, we recognize them as the foundation for what we now call the Yuri genre.
Since 1919, what we think of as Yuri has gone through a number of changes, but there has been a remarkable consistency of tropes as well.
Yuri developed independently in all four demographic segments of manga as they themselves evolved. Yuri in manga for girls often reflected Yoshiya's work, where Yuri for boys, adult women or adult men reflected stories that appealed to those audiences. As a result, it is possible to see "Yuri" in everything from the lesbian sex scene in an adult men's manga to the lovelorn best friend in a kid's series.
In my 2011 article "40 Years of the Same Damn Story," Part 1 and Part 2, I take a good long look at some of the standard tropes we instantly recognize today in Yuri – the Yuri couple with a high-strung, long black-haired classic Japanese beauty and a lighter-haired, energetic naïve or younger girl, or the "Girl Prince."
But since the publication of the first Yuri manga magazine,Yuri Shimai and the first Yuri events in 2003, some things have definitely changed.
The bulk of what is published as "Yuri" still tends to favor stories set at elite girl's schools or a parody of that setting. In Takako Shimura's new classic, Sweet Blue Flowers (Viz Media) we can see an intrusion of the real world. No longer are girl's schools removed from real life. People have fathers and brothers and boyfriends, Yuri is no longer confined to all an all-female harem shrouded in gauzy material. But those peeks through the curtain into a supposedly forbidden world are still super popular in manga for young men.
Importantly, there's been a slow, but consistent, expansion of the genre.
"Violence Yuri" manga MURCIÉLAGO by Yoshimurakana (Yen Press) has received much acclaim, with its Lovecraftian references and a protagonist who is a psychotic, almost demonic, lesbian killer. Stories set in high school are becoming more realistic, edging closer to what western audiences would recognize as a teen drama, like Takashima Hiromi's Kase-san series (Seven Seas.)
Mainstream Yuri now also includes lesbian narrative, such as Kabi Nagata's blockbuster autobiographical comic essay My Lesbian Experience in Loneliness (Seven Seas) and its sequels. There is a very recent trend of stories about adult women living their lives together. like the upcoming online-comic-turned-printed-volume, Yuri Life by Kururkurhime (Yen Press). All of these stories have, of course, been in existence for years within the overall arc of Yuri, but were much more likely to be found in self-published comics. Online comics have been a major driver in this particular trend, as Pixiv and other digital comics systems gives more space to creators who want to draw outside the classroom.
In Japan, Yuri is seeing a new renaissance, in part from the popularity and success of these digital comics platforms. As a result, it is seeing an explosion of Yuri anthologies, like the Éclair: A Girls' Love Anthology That Resonates in Your Heart series, the first volume of which is available in English from Yen Press. Yuri manga magazine Comic Yuri Hime moved to monthly distribution in 2017. In the same year, crowdfunded, creator-owned quarterly magazine, Galette, debuted.  Japanese Yuri artists are coming out of the closet about their personal lives now, which gives them greater leeway to tell stories that go beyond "Girl-meets-girl". More Japanese publishers than ever are including Yuri offerings, as well. Manga stores in Japan have found several ways to address the growing interest. Chains like Animate, Gamers and Shosen Books have started "Yuribu" or Yuri clubs, that provide online recommendations and discounts for repeat customers and offer handy multi-format sections in the physical stores, as a way to increase interest in popular titles.
Anime, too, has finally acknowledged Yuri as a genre of its own. 2017 saw the introduction of several "Yuri" anime, including the popular Citrus series by saburouta  and Bloom Into You by Nakatani Nio. Both of these series are based on manga published in English by Seven Seas and both, somewhat predictably, feature the classic Yuri couple trope. But, even within standards set 100 years ago, these two stories manage to tell more modern narratives that include issues of love, loss, abuse, and sexuality.
Most significantly, the Yuri anime OVA Morning Glories and Kase-san, based on the manga of the same name, spent an unheard-of two months in Japanese theaters, before being shown in the USA at several anime conventions. While the original story is, once again, a high school teen drama, the OVA focuses not on the characters meeting or falling in love, but, specifically on the role of communication within an existing relationship…and how love is love, no matter who the partners are. In the west, this may seem like a somewhat retro approach, but with so much of Yuri being confined to unreal lives, unreal places and unreal relationships, the Kase-san movie offered a refreshing and lovely approach that was appreciated by audiences both in Japan and abroad.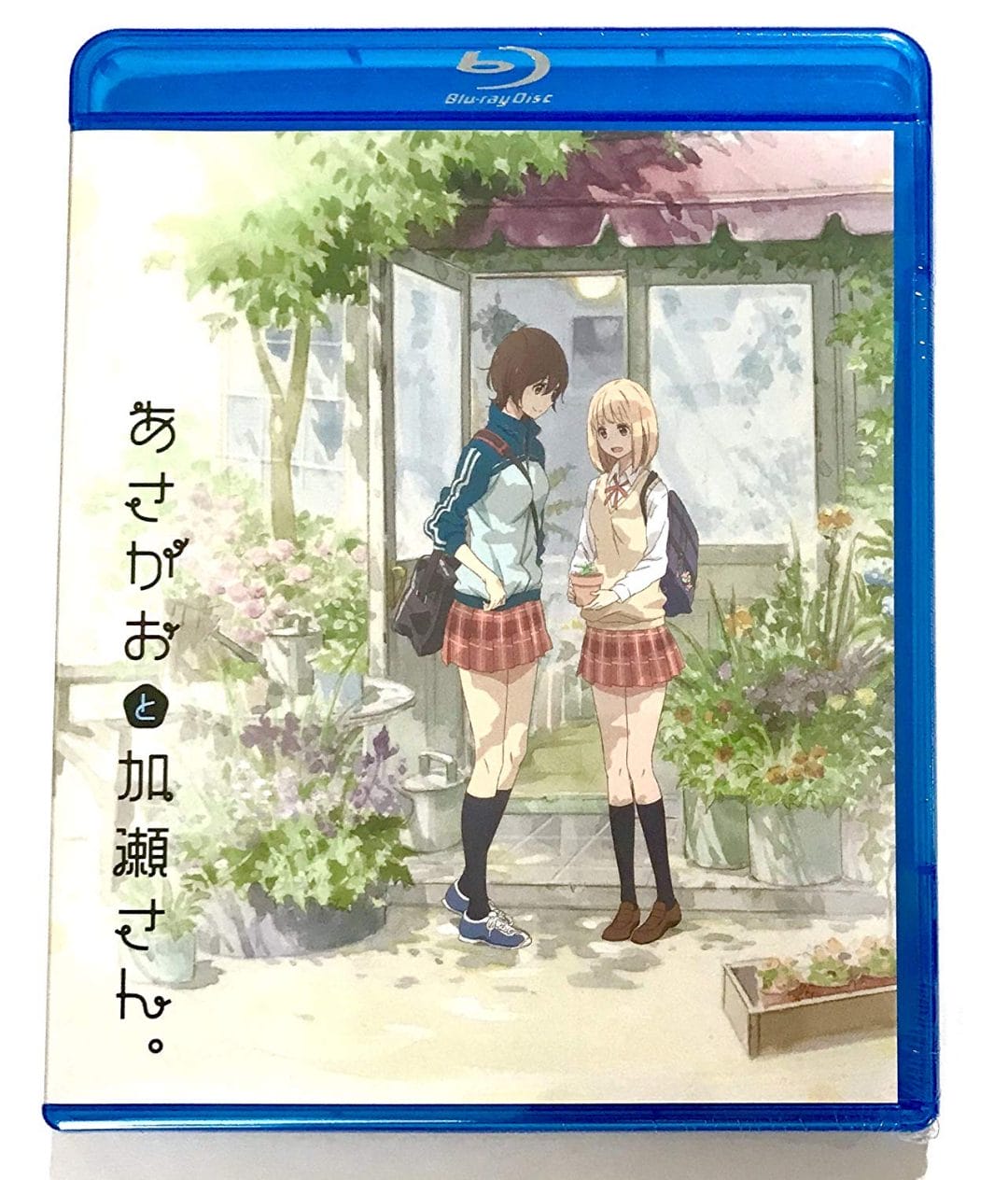 Yoshiya was herself in a same-sex partnership with her secretary, Monma Chiyo, and the two women built a house and lived together until Yoshiya's death. At Yuricon we're celebrating Yuri's 100th anniversary  with a Yuri Tour in Japan and we'll be paying our respects to Yoshiya with a visit to her home in Kamakura.
What might she thought of the changes – and the similarities – in Yuri since her time, we won't ever know, but I think she'd be very proud that her stories, and the tropes they birthed, have lived on for 100 years.
Support Anime Herald on Patreon
This article is only possible thanks to our amazing Patrons. It's through their help that we're able to offer a high-quality publication that's ad-free and free to access.
Consider backing us on Patreon for as little as $1 a month, to support new content from our amazing team, and ensure that we can keep talking nerdy to you for some time to come.