Earlier today, an official website and Twitter account opened their doors to announce that the Yōkai Ningen Bem (Humanoid Monster Bem) will get a new anime TV series, titled BEM. The first cast and crew, as well as a trailer and visual were revealed for the show, which airs in 2019.
Trailer
The 57-second promo traces the franchise's origins in 1968, before jumping to the new series and showing a sizzle reel of art pieces, set to a jazzy riff.
Visual
The image features Bem, Bela, and Belo standing before a blood-red moon.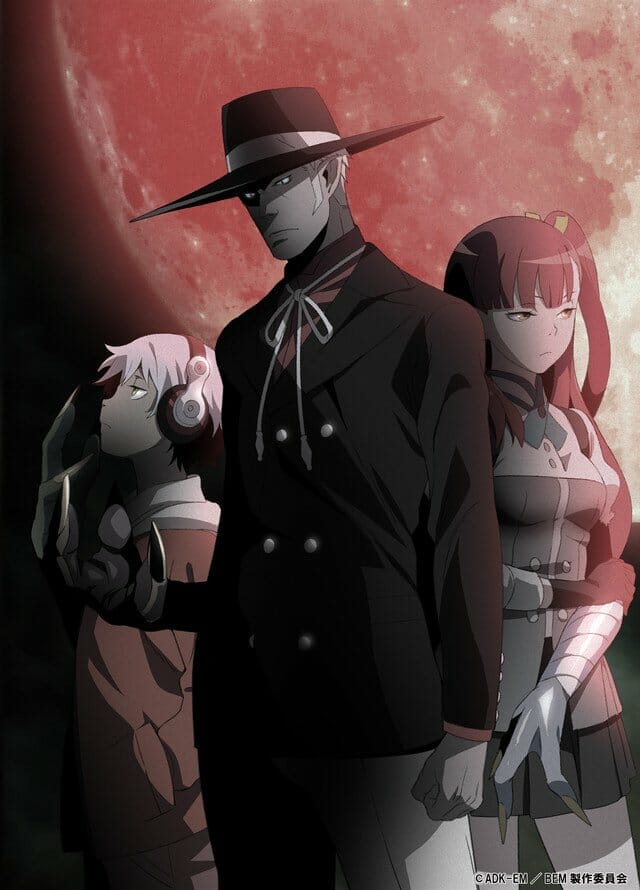 Staff
Yoshinori Odaka (Azure Striker Gunvolt, B-Daman CrossFire) will direct the project at LandQ, with Masakazu Sunagawa (Azure Striker Gunvolt) providing character designs. Atsuhiro Tomioka (Ace Attorney, Ray) is in charge of series composition. Range Murata is credited with the original character designs.
Cast
The series will star the following:
Bem: Katsuyuki Konishi
Bela: M.A.O.
Belo: Kensho Ono
Yōkai Ningen Bem began its life as an anime TV series in the Fall 1968 broadcast season. The title, which was directed by Noburo Ishiguro (Legend of the Galactic Heroes) and Hideo Wakabayashi at Daichi Daichi Dōga, spanned 26 episodes. The show saw a modern revival in 2006, when Studio Comet, NAS, and Sony Pictures Entertainment teamed up to produce a new entry in the franchise.
A live-action drama series and live-action film were also produced, which launched in 2011 and 2012, respectively.
Source: Comic Natalie