Earlier today, an official website and Twitter account opened their doors to announce that CHIROLU and illustrator Truffle's If It's for My Daughter, I'd Even Defeat a Demon Lord (Uchi no Musume no Tame naraba, Ore wa Moshikashitara Maou mo Taoseru kamo Shirenai) will receive an anime TV series. The first visual and cast members were revealed for the project, the details of which we break down below.
Key Visual
The image features Latina standing in the dining room, holding a tray of food as she smiles at the camera.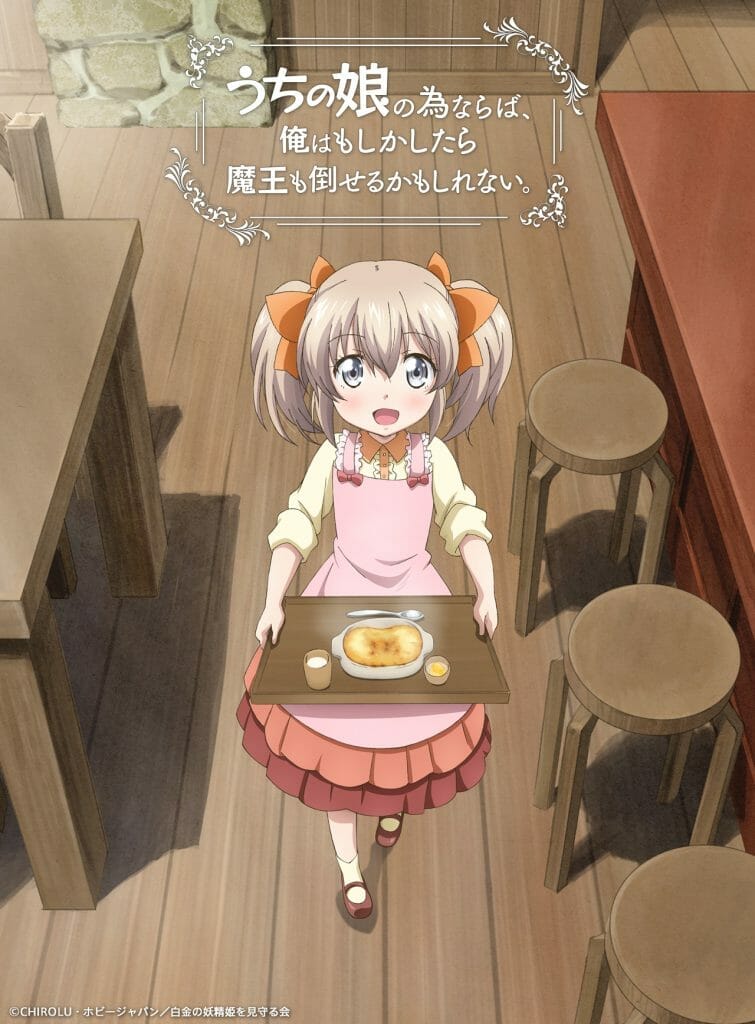 Illustrator Truffle also published a celebratory illustration, which you can check out below.
Cast
The confirmed voice cast includes:
Latina: Kanon Takao
Dale: Nobuhiko Okamoto
Visuals for the characters were also revealed, which you can check out below.
CHIROLU and Truffle's If It's For My Daughter I'd Defeat Even A Demon Lord light novels originally launched under Hobby Japan's HJ Novels imprint in February 2015. The title currently spans seven compiled volumes, with the eighth book shipping to stores on February 22.
J-Novel Club currently holds the rights to the title, which they describe as:
Dale is a cool, composed, and highly skilled adventurer who's made quite a name for himself despite his youth. One day on a job deep in the forest, he comes across a little devil girl who's almost wasted away. Unable to just leave her there to die, Dale takes her home and becomes her adoptive father.

Devil or not, Latina is beyond adorable, and the adventurer soon finds himself head over heels with being a parent. But why was she out in the forest to begin with, and why does she carry the mark of a criminal?
Source: MoCa News