Earlier today, the official Shōmetsu Toshi (Annihilated City) anime website updated with two cast members and details on the show's premiere date.
The series will add the following members:
Jack: Atsushi Imaruoka
Ryoko: Tomoyo Kurosawa
Visuals for both characters were also revealed, which you can check out below.
Shōmetsu Toshi hits Japanese TV on April 7. The full broadcast schedule is as follows (All times JST):
Tokyo MX: 4/7/2019 at 23:30 (4/7/2019 at 11:30PM)
Yomiuri TV: 4/8/2019 at 26:29 (4/9/2019 at 2:29AM)
BS11: 4/7/2019 at 25:00 (4/8/2019 at 1:00AM)
AT-X: 4/10/2019 at 21:00 (4/10/2019 at 9:00PM)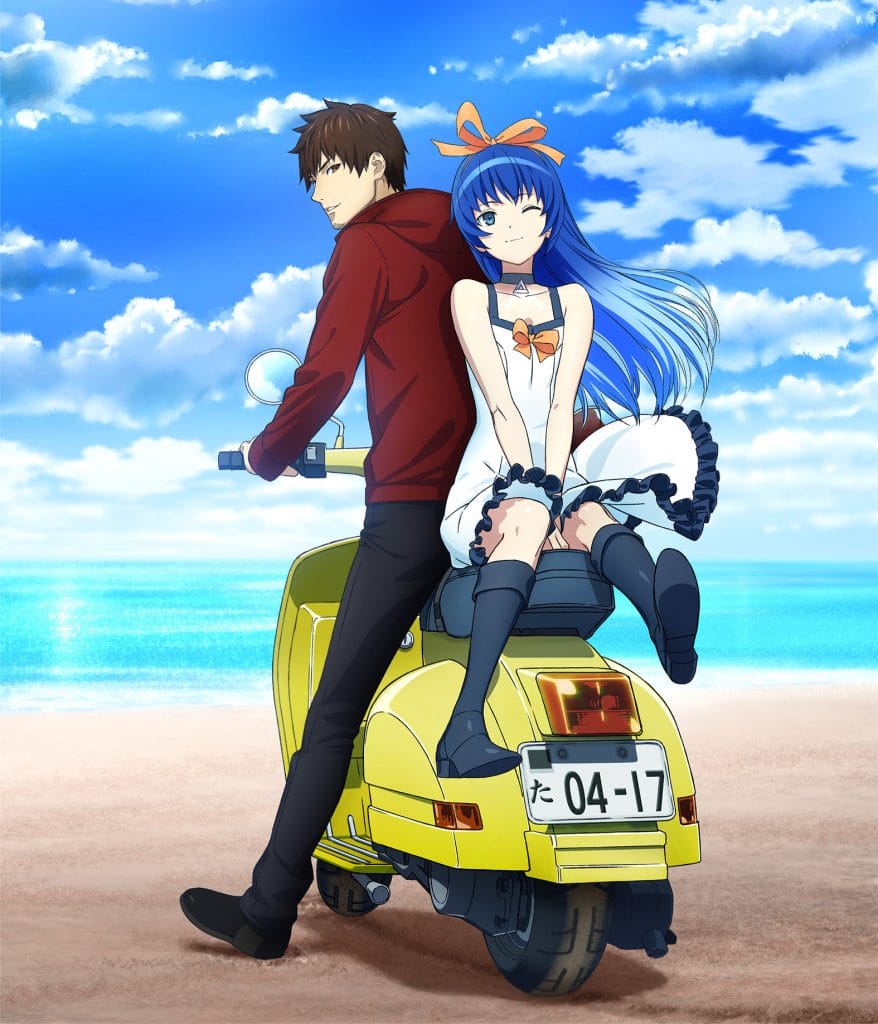 Shigeyuki Miya (Blood Lad, Lupin the 3rd: Green vs Red) was tapped to direct the project at Madhouse, with Tomoyuki Shitaya (Food Wars! Shokugeki no Soma, Sagrada Reset) providing character designs. Shingo Irie is in charge of series composition.
Kenji Kawai will score the show's soundtrack at Pony Canyon, while Satoshi Motoyama works as sound director. Developer Wright Flyer Studios is credited as the original creator.
In-series group SPR5 will perform closing theme With Your Breath.
The confirmed voice cast includes:
Yuki: Kana Hanazawa
Takuya: Tomokazu Sugita
Rena: Aguri Ōnishi
Kikyō: Aimi
Sōma: Ayaka Asai
Suzuna: Ayane Sakura
Nami: Emiri Iwai
Homura: Haruka Shamoto
Yua: Hikari Sonoyama
Haruka: Hina Suguta
Rui: Kenn
Kōta: Makoto Takahashi
Yumiko (Researcher): Mitsuki Nakae
Sumire: Natsumi Hioka
Tsubasa: Nobunaga Shimazaki
Geek: Taisuke Nishimura
Eiji (Researcher): Tarusuke Shingaki
Yoshiaki: Yoshitsugu Matsuoka
Akira: Yūichi Nakamura
Keigo: Masaki Terasoma
Yūji: Ryōta Suzuki
Shunpei: Yoshitaka Yamaya
The show's official website describes the Shōmetsu Toshi anime as:
One day, the city disappeared.

Takuya, a lone wolf courier, and Yuki are said to be the only survivors of the extinction.

The two must rely on a message from Yuki's father, who was thought to have disappeared, and head to the anihillated city.

However, unexpected obstacles stand before these two individuals.

It's a shocking reality for Yuki.

The emotions of the departed, the mysterious organization behind the scenes, and a hidden conspiracy await.

Yuki and Takuya, two who began this journey as strangers, deepen their bonds as they seek the mysteries of the anihillated city.
Shōmetsu Toshi is a smartphone game, which was a joint production between developer Wright Flyer and publisher GREE. The series launched oN Japanese app stores in May 2014, and has gone on to rack up more than nine million downloads worldwide.
Source: Animate Times