Earlier today, the official Bakumatsu anime website updated with a new trailer for upcoming second season Bakumatsu Crisis, along with a new cast member. We break the details down below.
Trailer
The two-minute trailer introduces the main plot concepts, with character dialogue driving the main beats. Opening theme song Brave Rejection by Hi!Superb kicks in as a background track at the 1:04 mark.
Cast
The series will add two new cast members:
Mori Ranmaru: Yumiri Hanamori
A visual for the character was also revealed, which you can check out below.
Bakumatsu Crisis will hit Japanese TV on April 4. The full broadcast schedule is as follows:
TBS: 4/4/2019 at 25:58 (4/5/2019 at 1:58AM)
BS-TBS: 4/6/2019 at 26:30 (4/7/2019 at 2:30AM)
Mitsutoshi Satō take the director's chair at Studio DEEN, with Hidekazu Shimamura (Flowers of Evil) providing character designs. Masahiro Yokotani (Free! – Iwatobi Swim Club, Rascal Does Not Dream of Bunny Girl Senpai) is back in charge of series composition.
The confirmed voice cast includes:
Saitō Hajime: Keita Tada
Sakamoto Ryōma: Shinichiro Miki
Emperor: Shunsuke Takeuchi
Yamazaki Susumu: Taku Yashiro
Katsura Kogorō: Takuya Eguchi
Kondō Isami: Takuya Satō
Tokugawa Shinobu: Tatsuhisa Suzuki
Hijikata Toshizō: Toshiyuki Someya
Okita Sōji: Tsubasa Yonaga
Seimei: Yoshiki Nakajima
Okada Izō: Yoshitsugu Matsuoka
Takasugi Shinsaku: Yūichi Nakamura
Mori Ranmaru: Yumiri Hanamori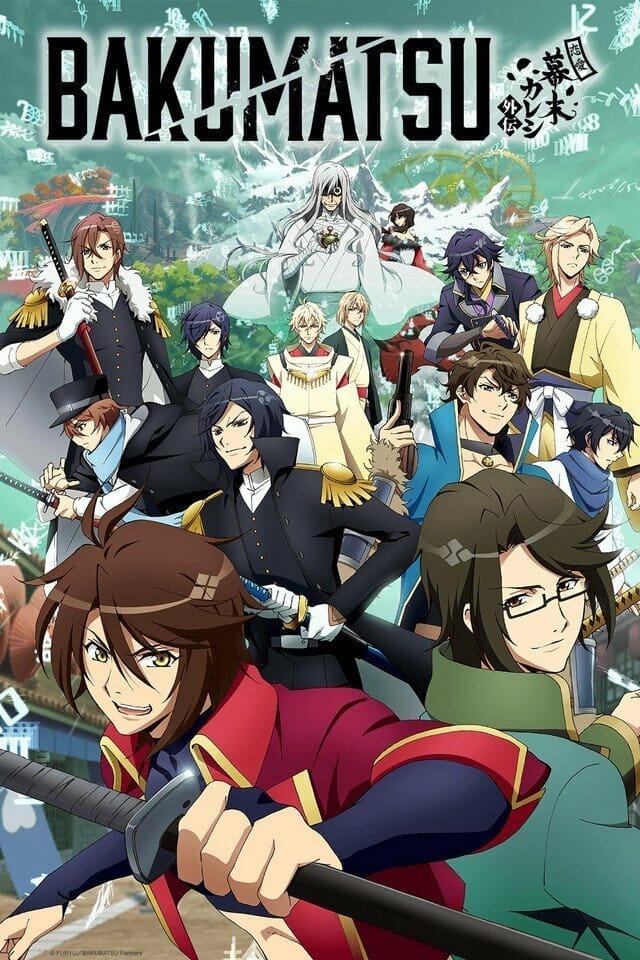 Bakumatsu first aired in the Fall 2018 broadcast season. Crunchyroll streamed the series, which they describe as:
This story takes place during the Bakumatsu era in Japan. Japan's history looked bleak during this time, and many passionate men fought over hegemony within the country, various ideals in their hearts. Shinsaku Takasugi, a samurai warrior from Choshu, attempts to sneak onto a ship run by Yoshinobu Tokugawa, his partner Kogoro Katsura at his side. Takasugi and Katsura aim to steal a legendary treasure that is said to have the ability to control time: the pocket watch "Jishingi." However, the moment they obtain the watch, it is stolen from them by a woman dressed in black.
Source: Animate Times