Earlier today, an official website opened its doors for the upcoming Chubyou Gekihatsu Boy (Young Disease Outburst Boy) anime. The site features the main staffers attached to the project, along with a key visual. We break the details down below.
Key Visual
The image features the main characters posing in front of a geometric pattern of yellows and white, which surrounds an aqua star.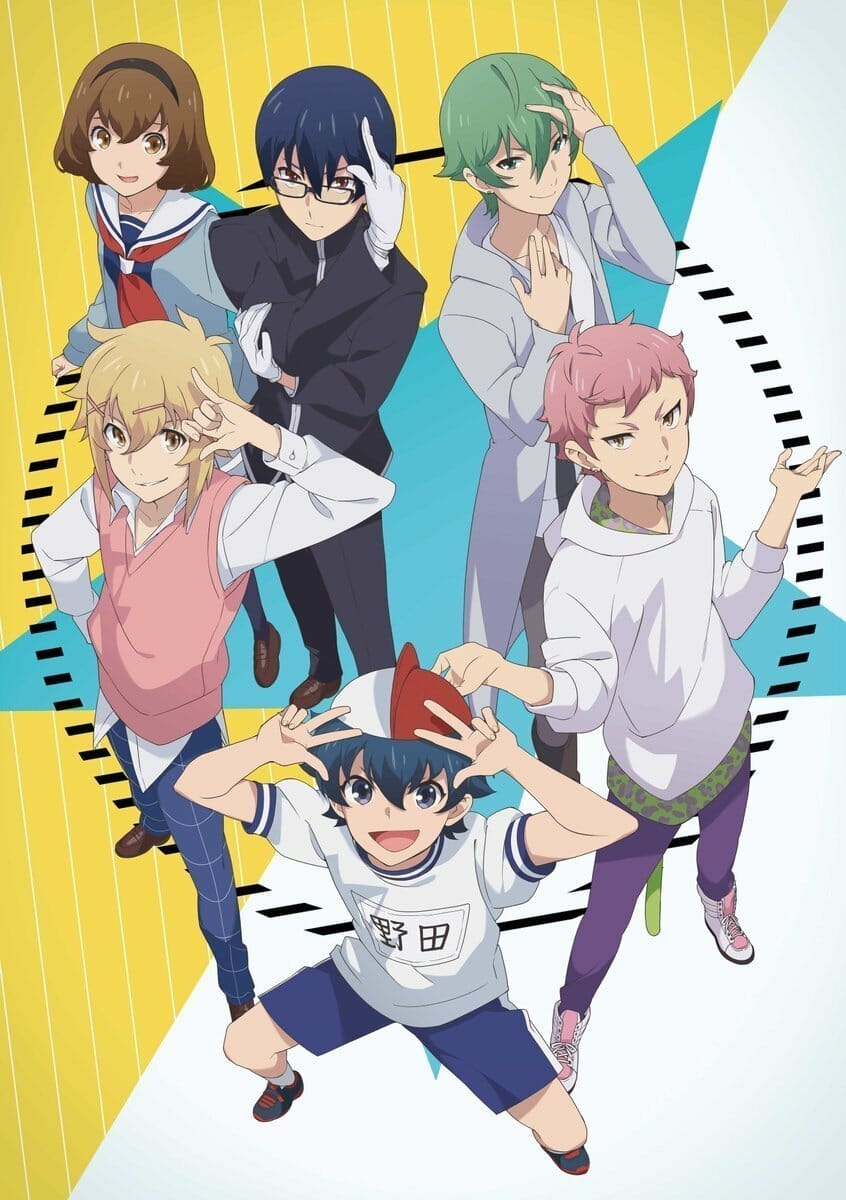 Staff
Kazuya Ichikawa (Monster Strike the Animation, Shadow Skill 3) will direct the project at Studio DEEN, with Arisa Matsuura providing character designs. Midori Gotou (Attack on Titan: Junior High, Hozuki's Coolheadedness) is in charge of series composition for the title.
All three staffers previously worked together on the Clean Freak! Aoyama-kun anime.
The series, which was first announced in October, is based on Vocaloid producer rerulili's Young disease outburst Boy song, as well as its novel adaptation by Minato Tonami.
Source: Animate Times