Earlier today Bandai Namco started streaming a new teaser trailer for One-Punch Man 2. The two-minute, subtitled teaser focuses on the season's villains, as theme song Uncrowned Greatest Hero by JAM Project plays as a background track.
One-Punch Man returns to Japanese TV on April 9. Viz Media holds the rights to the series in North America, and will stream the show exclusively on Hulu.
Chikara Sakurai (Magimoji Rurumo) was tapped to direct One-Punch Man 2 at J.C. Staff, replacing Madhouse's Shingo Natsume. Yoshikazu Iwanami will replace previous sound director Shoji Hata for the series.
Chikashi Kubota (Robotics;Notes, FLCL 2) is returning to provide character designs, while Tomohiro Suzuki (Tiger & Bunny, ACCA: 13-Territory Inspection Dept.) reprises their role on series composition. Makoto Miyazaki will return to score the soundtrack.
JAM Project will return to perform opening theme song Seijaku no Apostle (Quiet Apostle).
The confirmed voice cast includes:
Saitama: Makoto Furukawa
Genos: Kaito Ishikawa
Speed-o'-Sound Sonic: Yuki Kaji
Terrible Tornado: Aoi Yuki
Silverfang: Kazuhiro Yamaji
Atomic Samurai: Kenjiro Tsuda
Child Emperor: Minami Takayama
Metal Knight: Tessyo Genda
King: Hiroki Yasumoto
Zombieman: Takahiro Sakurai
Drive Knight: Yoji Ueda
Pig God: Daisuke Namikawa
Superalloy Blackluster: Satoshi Hino
Watchdog Man: Yuji Ueda
Flashy Flash: Kohsuke Toriumi
Tank-top Master: Katsuyuki Konishi
Metal Bat: Wataru Hatano
Puri-puri Prisoner: Masaya Onosaka
Handsome Kamen Amai Mask: Mamoru Miyano
Hellish Blizzard: Saori Hayami
Mumen Rider: Yuichi Nakamura
Garou: Hikaru Midorikawa
Suiryū: Masaya Matsukaze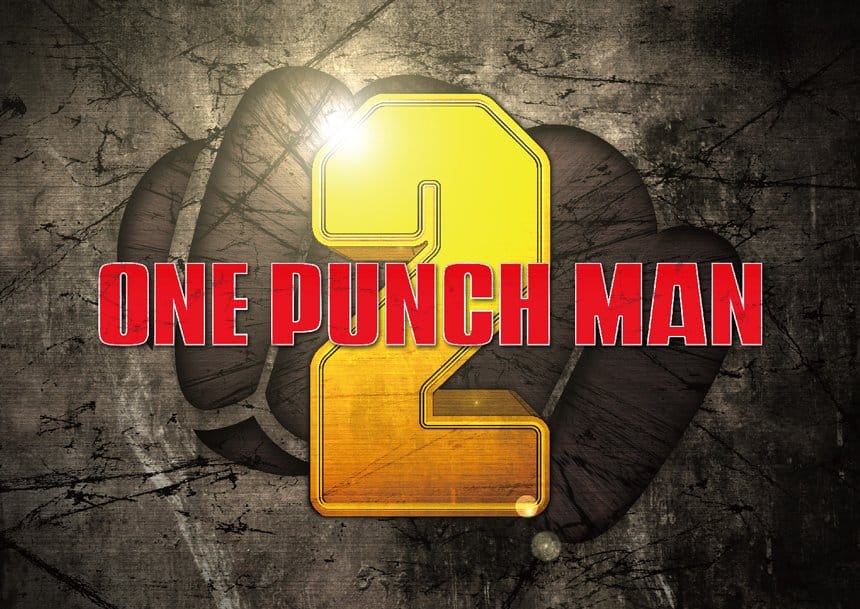 One-Punch Man is based on Yuusuke Murata and ONE's manga of the same name. The first season aired during the Fall 2015 broadcast season.
Viz Media currently holds the rights to both the One-Punch Man manga and anime series. The company is currently streaming the show on Hulu for residents in the United States. Adult Swim ran the show as part of their Saturday Toonami block in Summer 2016.
In May, Viz announced that they acquired the master license for One-Punch Man 2.
Source: Twitter (VIZMedia)