On March 22, the official Do You Love Your Mom and Her Two-Hit Multi-Target Attacks? (Tsūjou Kōgeki ga Zentai Kōgeki de ni Kai Kōgeki no Okā-san wa Suki Desuka?) anime website updated with a new trailer and key visual, as well as several cast and crew members attached to the project.
We break the details down below.
Trailer
The minute-long promo features a look at the major characters, as they go about their daily lives in the magical world of the show.
Key Visual
The image features Masato and his mom, walking through a sunny town.
Staff
Keiji Inai (Is It Wrong to Try to Pick Up Girls in a Dungeon?) will score the show's soundtrack.
Cast
The series will add the following cast members:
Medy: Lynn
Porter: Sayaka Harada
Shirase: Satomi Arai
Wise: Sayumi Suzushiro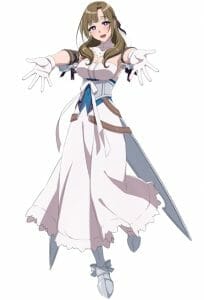 Do You Love Your Mom and Her Two-Hit Multi-Target Attacks? hits Japanese TV in July.
Yoshiaki Iwasaki (The Familiar of Zero, Love Hina) will direct the project at J.C. Staff, with Yohei Yaegashi (Aki no Kanade) providing character designs. Deko Akao (Flying Witch, Noragami) is in charge of series composition for the show, while Kenji Inai scores the soundtrack.
The series will star the following:
Masato Oosuki: Haruki Ishiya
Mamako Oosuki: Ai Kayano
Yen Press currently holds the domestic rights to the Do You Love Your Mom and Her Two-Hit Multi-Target Attacks? light novels, which they describe as:
What would you do if you got transported into a video game…with your mom?? That's the dilemma facing high schooler Masato Oosuki, who has been unwittingly thrown into an RPG world with his doting mother close behind as part of a secret government scheme. As an avid gamer, Masato is eager to show off his skills…but that's hard to do when your mom is an insanely overpowered, dual-wielding, multi-target specialist!
Source: Comic Natalie