Earlier today, the official Twitter account for the 2019 Fruits Basket anime announced the fourteenth member of the show's English voice cast. The series will add the following:
Motoko Minagawa: Jamie Marchi
Marchi is reprising her role as Motoko from the 2001 anime TV series
A visual for the character was also revealed, which you can check out below.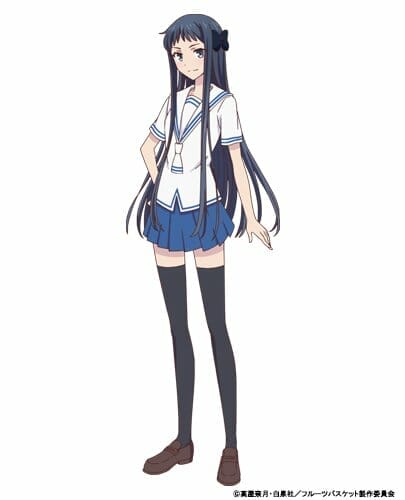 Fruits Basket will air on TV Tokyo, TV Osaka, and TV Aichi starting April 5.
Funimation holds the rights to the series in North America. The publisher will stream the title on FunimationNow as a simulcast in North America, which will be followed by an eventual home video release.
Yoshihide Ibata (FLCL Progressive, Attack on Titan: Junior High) will direct the project at TMS Entertainment, with Masaru Shindo providing character designs. Taku Kishimoto (Bunny Drop, Magi: Adventure of Sinbad) is in charge of series composition for the title.
Fruits Basket author Natsuki Takaya will serve as executive supervisor on the project.
The confirmed Japanese voice cast includes:
Tohru Honda: Manaka Iwami
Yuki Soma: Nobunaga Shimazaki
Kyo Soma: Yuma Uchida
Shigure Soma: Yuichi Nakamura
Arisa Uotani: Atsumi Tanezaki
Saki Hanajima: Satomi Satō
Momiji Soma: Megumi Han
Kagura Soma: Rie Kugimiya
Hatsuharu Soma: Makoto Furukawa
Hatori Soma: Kazuyuki Okitsu
Ayame Soma: Takahiro Sakurai
Akito Soma: Maaya Sakamoto
Kyoko Honda: Miyuki Sawashiro
Motoko Minagawa: M.A.O.
The confirmed English voice cast includes:
Tohru Honda: Laura Bailey
Yuki Soma: Eric Vale
Kyo Sohma: Jerry Jewell
Shigure Soma: John Burgmeier
Arisa Uotani: Elizabeth Maxwell
Saki Hanajima: Jād Saxton
Momiji Soma: Mikaela Krantz
Kagura Soma: Tia Ballard
Hatsuharu Soma: Justin Cook
Hatori Soma: Kent Williams
Ayame Soma: Christopher R. Sabat
Akito Soma: Colleen Clinkenbeard
Kyoko Honda: Lydia Mackay
Caitlin Glass will direct the adaptation. Bailey, Vale, Jewell, Burgmeier, Cook, Sabat, and Williams are reprising their roles from the 2001 TV series.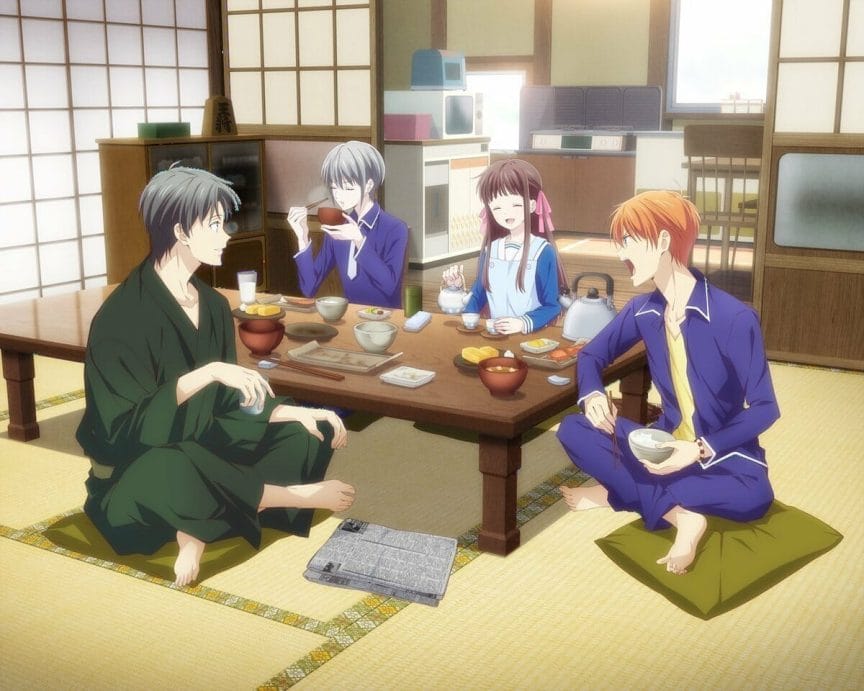 Funimation describes Fruits Basket as:
High school student Tohru Honda begins living alone in a tent after she loses her mother, who was her only remaining family member.

However, it turns out that the land she pitches her tent on is part of the distinguished Sohma family estate!

When Shigure Sohma sees the value of her housekeeping skills, Tohru ends up living with Yuki Sohma, who is essentially the prince of her school, and Kyo Sohma, who regards Yuki as the enemy.

Still, there's something Tohru doesn't know yet: the Sohma family has been bound for centuries by a horrible curse…

It's a new series with an all-new cast and staff!
Natsuki Takaya's Fruits Basket manga launched in Hana to Yume in July 1998. The series ran through November 2006, spanning 23 compiled volumes.
The title also spawned a 2001 anime adaptation. Akitaro Daichi (Jubei-chan, Now and Then, Here and There) directed the title at Studio DEEN, with Akemi Hayashi (Gunbuster 2: Diebuster, Peacemaker) providing character designs. The team of Aki Itami, Mamiko Ikeda, and Rika Nakase wrote the scripts.
Source: Twitter (fruitsbasket_en)