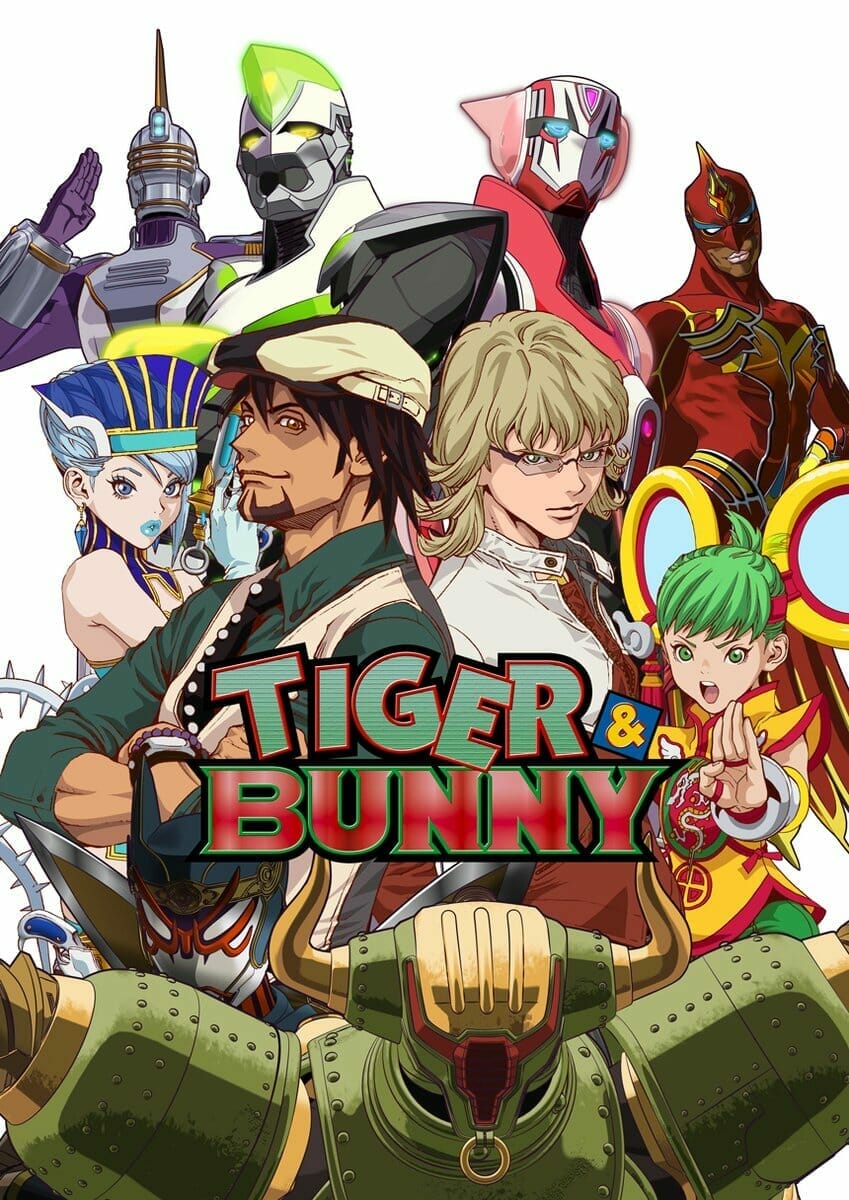 On March 29, screenwriter Masafumi Nishida announced that he is currently working on a sequel to 2011 anime series Tiger & Bunny. During a broadcast of Tame ni naru Radio, Nishida revealed that he is in charge of series composition for the project. He commented that he's roughly "halfway through" the screenplay, and remarked that the project "may be very interesting" for him to write going forward.
Nishida added that talks of a second season began roughly five years ago, but came to a halt due to various circumstances. The project is starting to move again, though, and he's onboard.
"In the years that passed," he commented, "the times have changed, and my own views have changed." He explained that the original concept that he imagined at the time is completely different from the work he's writing now, adding that he "reconsidered [the plot] from zero."
"I think it's interesting, and I believe it's a story that won't disappoint many peoples' expectations."
Nishida later confirmed the news on Twitter
Tiger & Bunny is a 2011 anime series by Sunrise. The show was directed by Keiichi Satou (Rage of Bahamut: Genesis), and featured character designs by the team of Kenji Hayama and Masaki Yamada.
The series spawned three manga adaptations, as well as two films: Tiger & Bunny the Movie: The Beginning and Tiger & Bunny The Movie -The Rising-. Viz Media currently holds the rights to the Tiger & Bunny anime titles in North America.
Viz describes the title as:
Stern Bild City is a thriving metropolis where superheroes called "NEXTs" protect the streets, sponsors pull the strings, and a hugely popular show called Hero TV captures all of it. Veteran hero Kotetsu Kaburagi (a.k.a. Wild Tiger) and hotheaded new hero Barnaby Brooks, Jr. (nicknamed Bunny by his friends) are forced to team up not only to protect Stern Bild City, but to earn as many points on Hero TV as possible.

Joined by a diverse cast of heroes, all with different powers and answering to their own corporate sponsors, Tiger and Bunny must find a way to work together, uncover the secret of the "Ouroboros," and earn enough points to become this year's King of Heroes.
Sources: Twitter (s_sagami), Hachima Kiko, My Game News FLASH! (Thanks to L.B. Bryant for the tip!)